Product Description
In stock for immediate shipping.
The Mark of the Vampire Ultimate Guide is the perfect companion to this classic motion picture, packed with the movie's stylish atmosphere!
The mist is swirling, the bats are swooping and the locals swear there are vampires abroad. Join us as we celebrate Tod Browning's iconic remake of his 1927 silent Lon Chaney classic London After Midnight, Mark of the Vampire.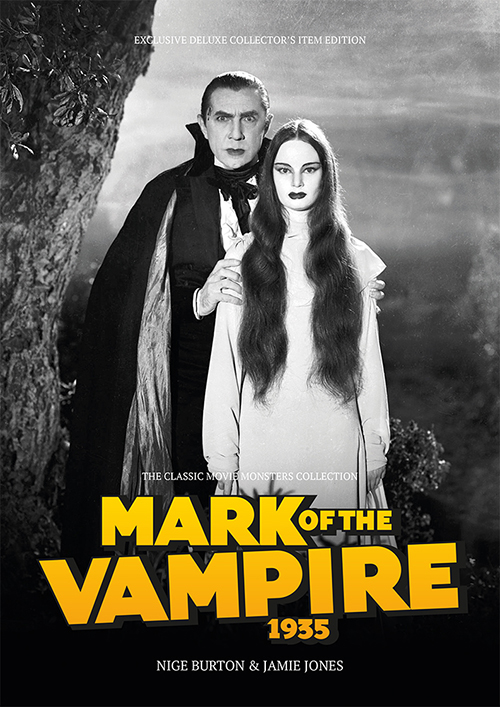 Determined to prove they could turn out horror movies every bit as good as Universal's, MGM produced a stylishly macabre tale of the undead, with Bela Lugosi all but reprising his Dracula role, albeit with a twist. As menacing Count Mora opposite Carroll Borland's ethereal Luna, the Hungarian star manages to steal the show and make the movie his own.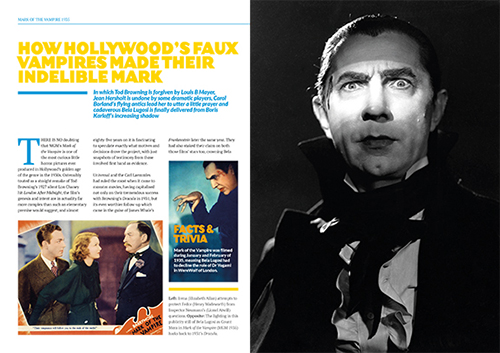 With ample support from the likes of Lionel Atwill, Lionel Barrymore, Jean Hersholt, Elizabeth Allan, Henry Wadsworth and Donald Meek, Mark of the Vampire is a highly crafted sojourn into one of Hollywood's favourite genres. Its place in the hearts of fans has been assured for decades, and it is a film which is as well loved today as it was upon its 1935 release.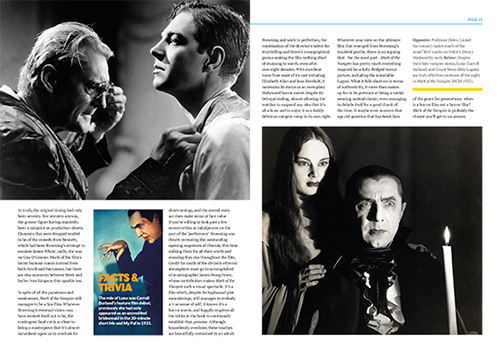 Our beautiful Ultimate Guide magazine to Mark of the Vampire is the perfect tribute to this seminal monster movie, and evokes all the passion and excitement of the brochure you might have bought at the cinema to accompany the film back in the day. Packed with fascinating articles examining the cultural impact, making of and stories behind this beloved film, our stunning publication comes packed with info, cast and crew biographies, stills, posters and lobby cards, each restored and beautifully reproduced to the most exacting standards.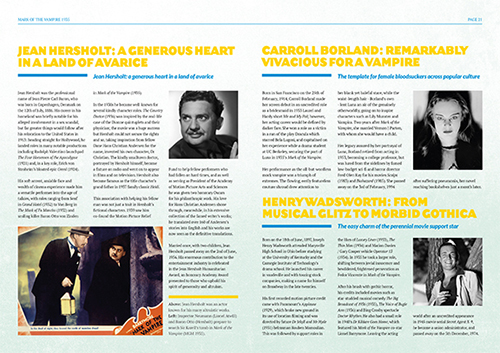 So if you love Lugosi, Browning or Mark of the Vampire itself, this magazine guide is the perfect companion to a rewatching of the movie. Limited to just 1,000 copies worldwide, this is a must for all fans of classic horror, and is the perfect collector's item addition to your monster book shelf.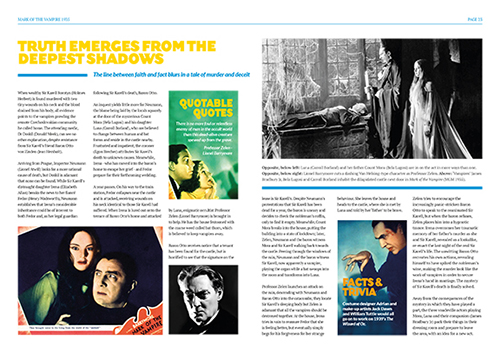 Please note, the Mark of the Vampire guide is limited to 1000 copies worldwide, including the 250 signed copies with the free art print.
36 pages
A4
Full colour throughout
Luxury gloss laminated cover