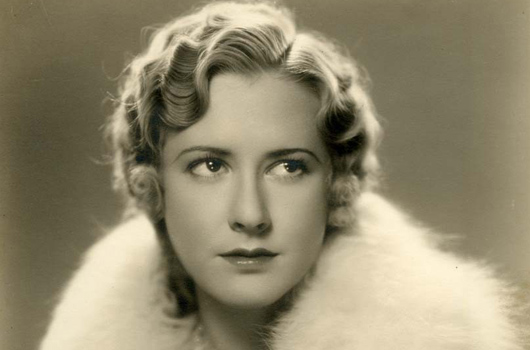 Mae Clarke
American actress Mae Clarke was born Violet Mary Klotz in Philadelphia, Pennsylvania on the 16th of August, 1910.
Studying dancing as a child, she began her stage career in vaudeville, supplementing her income by working in night clubs.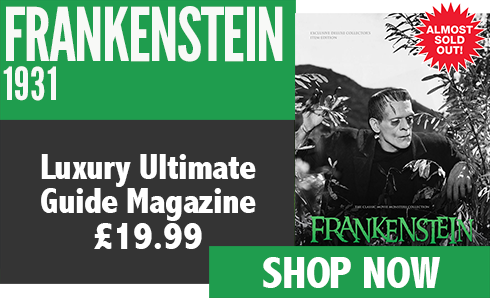 Clarke's professional life started with her work as a dancer in New York City, where she shared a room with fellow actress Barbara Stanwyck. Her film career with Universal commenced with The Front Page (1931), but one of her best remembered roles is that of Elizabeth, Henry Frankenstein's feisty fiancee, in James Whale's 1931 production of Frankenstein. The actress won the role on the strength of her performance in the director's Pre-Code version of Waterloo Bridge, in which she had appeared as prostitute Myra Deauville.
Mae Clarke famously had James Cagney push half a grapefruit in her face in The Public Enemy (1931), and also starred in Universal's Night World (1932), with Lew Ayres, Boris Karloff, Hedda Hopper, and George Raft.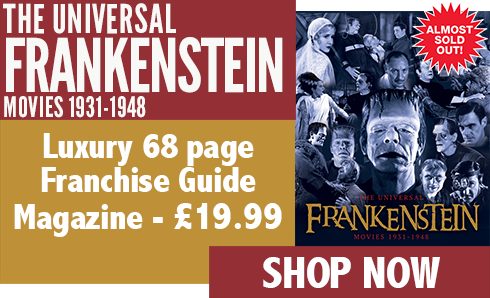 By the mid 1930s her career was on the wane and, partially disfigured after an automobile accident soon after making Frankenstein, she was cast only in relatively small roles up until the 1960s. She celebrated what was to become one of her most famous cinematic achievements by regularly attending Frankenstein conventions in her dotage.
Mae Clarke died from cancer on the 29th of April, 1992, aged 81, in Woodland Hills, California. She was interred at Valhalla Memorial Park Cemetery.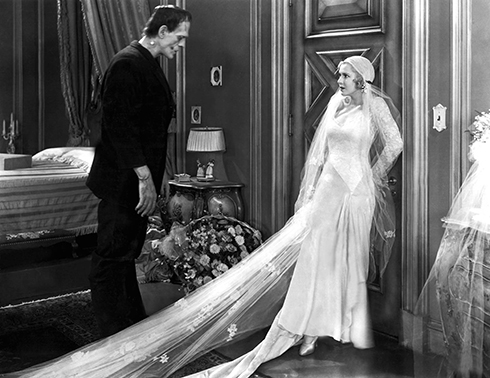 Elizabeth (Mae Clarke) is surprised by a visit from the Monster (Boris Karloff) in Frankenstein (Universal 1931)