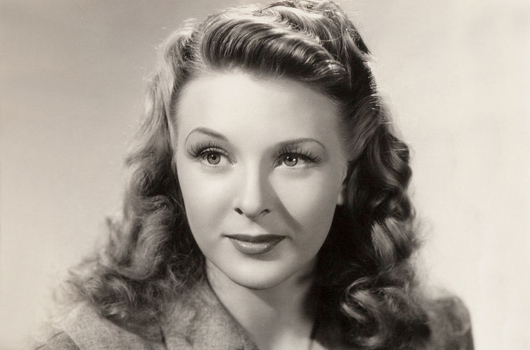 Evelyn Ankers, horror star and first-class screamer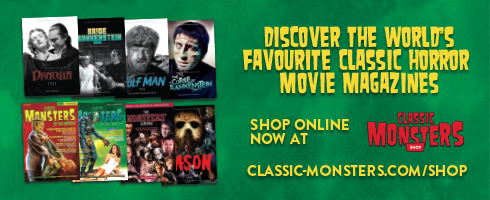 Evelyn Ankers, star of numerous horror movies throughout the 1940s, was born in Valparaiso, Chile on the 17th of August, 1918, to English parents.
The family returned to England in the 1920s and the young Evelyn Ankers appeared in films while still at school. In 1937 she appeared alongside acting heavyweights Laurence Olivier and Vivien Leigh in Fire Over England, and her striking good looks soon won her starring roles.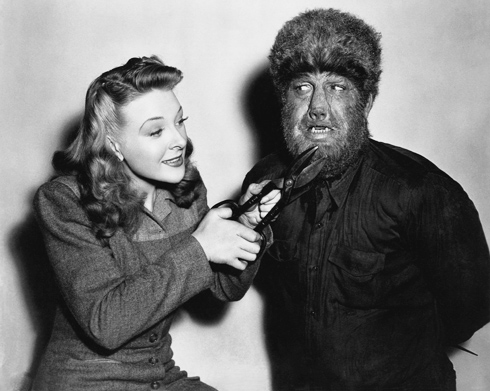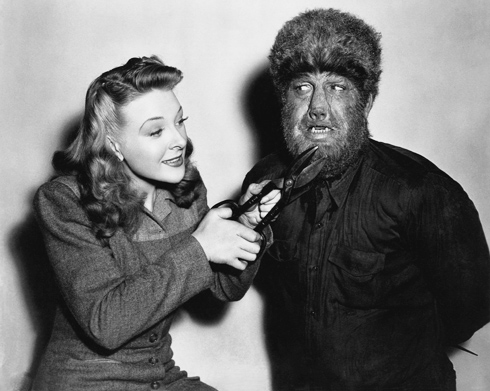 A publicity still taken on the set of The Wolf Man (Universal 1941); in real life, the relationship between Ankers and Chaney was a little more strained
Emigrating to the United States on the day Great Britain declared war on Germany, Evelyn Ankers signed to Universal in 1940, a move which would define her career for both good and ill. Her Universal debut came in the Abbott and Costello spook-comedy Hold That Ghost (1941), but it was in her role as Gwen Conliffe in The Wolf Man (1941) that she really made her mark. Numerous reports attest to the animosity between her and Lon Chaney Jr, and through an awkward combination of circumstances the two would work together a total of seven times.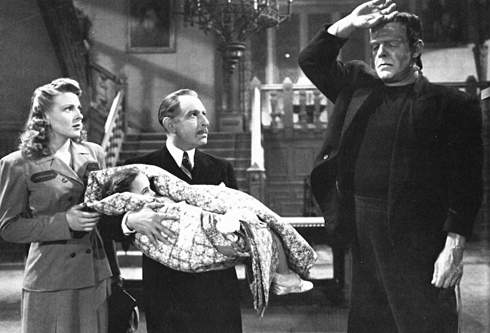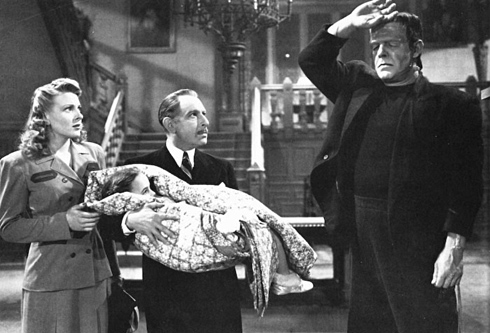 Evelyn Ankers played opposite Chaney's Frankenstein Monster in The Ghost of Frankenstein (Universal 1942)
Evelyn Ankers was the only actress to star in movies devoted to the Wolf Man, the Frankenstein Monster and Dracula. Her performances in The Wolf Man, Ghost of Frankenstein (1942) and Son of Dracula (1943) – being menaced by Chaney Jr in all three – quickly led to her being typecast as the pretty yet vulnerable leading lady, and narrowed the range of roles made available to her. Her other horror and thriller appearances include Sherlock Holmes and the Voice of Terror (1942) with Basil Rathbone, Captive Wild Woman (1943), Inner Sanctum horror mystery Weird Woman (1944) and The Invisible Man's Revenge (1944).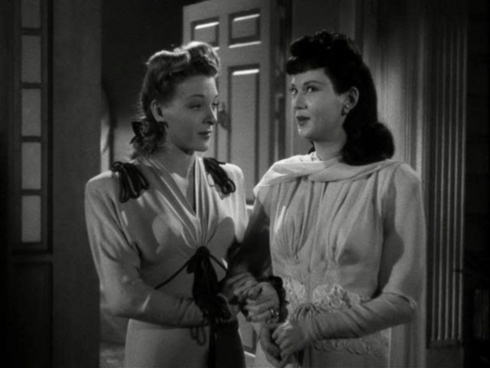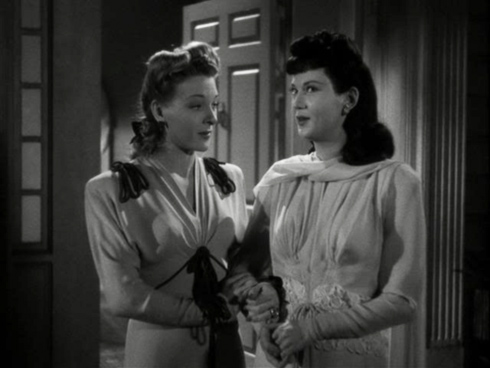 Evelyn Ankers with Louise Allbritton in Son of Dracula (Universal 1943)
Following the end of World War II, horror movies fell out of vogue, and Evelyn Ankers left Universal. She starred with her husband, B-movie star Richard Denning, in Black Beauty (1946) for 20th Century Fox, as well as a handful of other movies, but shortly afterwards, at the age of 32, abandoned the Hollywood rat race in favour of a quiet domestic life. She did, however, step out of movie retirement in 1960 to appear in No Greater Love, also opposite Denning.
Evelyn Ankers died of ovarian cancer on the 29th of August, 1985, aged 67, on the Hawaiian island of Maui.