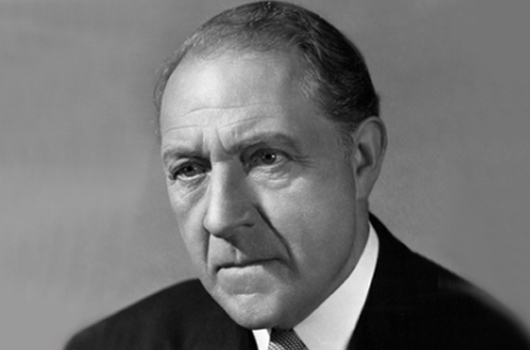 Holmes Herbert
British character actor Holmes Herbert was born Horace Edward Jenner on the 30th of July, 1882, in Mansfield, Nottinghamshire, England.
It is often believed he chose his stage name out of respect for one of his favourite literary characters, Sherlock Holmes. However, it is more likely that the name was a combination of his father's stage name, Ned Herbert, and the surname of one of his later music hall contemporaries and comedy partner.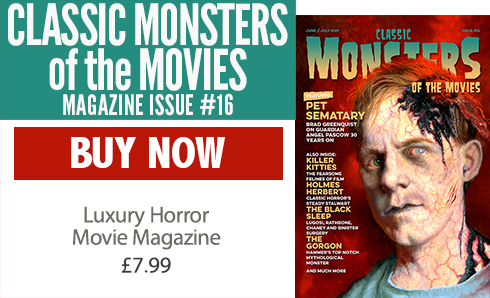 Check out our biography of Holmes Herbert in Classic Monsters of the Movies issue #16
He did in fact go on to star in several of the Universal Sherlock Holmes films, but never actually got to play the suave sleuth himself.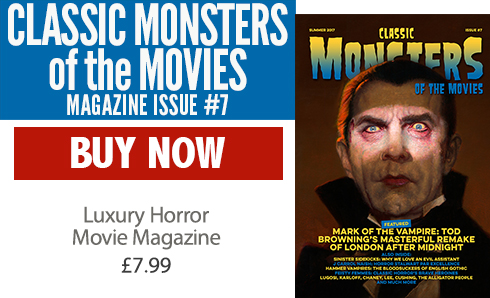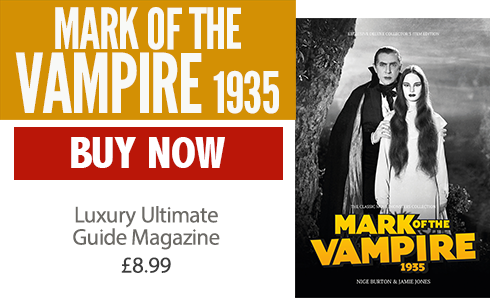 Despite a very early interest in an acting career, Herbert made no films in his native England, but became quite successful in the Hollywood silent era following his emigration to the United States in 1912.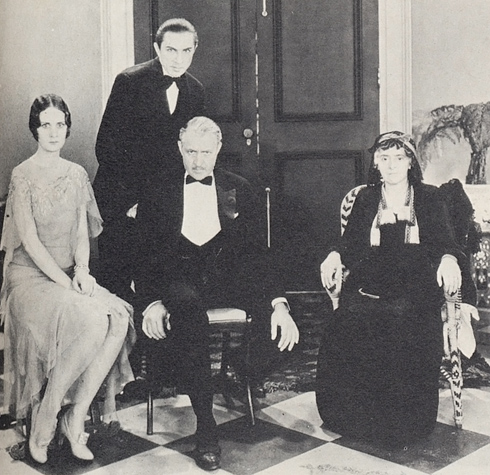 Leila Hyams, Bela Lugosi, Holmes Herbert and Margaret Wycherly line up for The Thirteenth Chair (MGM 1929)
With the dawn of the talkies, Holmes Herbert became part of the clan of elite British actors who were sought after to play English gentlemen, and took supporting roles in such classics as Captain Blood (1935), The Charge of the Light Brigade (1936), The Life of Emile Zola (1937), The Adventures of Robin Hood (1938), and Foreign Correspondent (1940).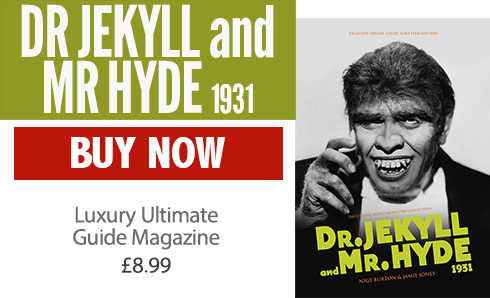 It is, however, his numerous horror roles for which Herbert is best remembered, most notably that of Henry Jekyll's best friend and confidante Dr Lanyon in the Fredric March version of Dr Jekyll and Mr Hyde (1931). His horror career had begun earlier still though, with parts in The Terror (1928) and The Thirteenth Chair (1929), but also included The Mystery of the Wax Museum (1933), The Invisible Man (1933), Mark of the Vampire (1935), Tower of London (1939), The Ghost of Frankenstein (1942), The Undying Monster (1942), The Mummy's Curse (1944) and The Son of Dr Jekyll (1952). He reprised his role as Sir Roscoe Crosby in the 1937 remake of The Thirteenth Chair.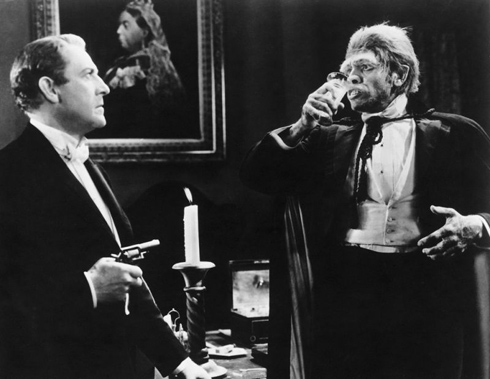 A desperate Edward Hyde (Fredric March) confronts Dr Lanyon (Holmes Herbert) in Dr Jekyll and Mr Hyde (Paramount 1931)
Holmes Herbert was married three times in total, most famously to Beryl Mercer, another supporting stalwart in films during the 1930s. He also had two daughters, one of which was to Mercer.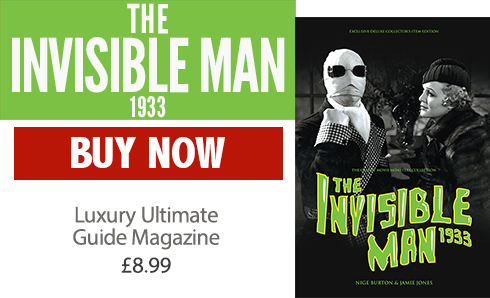 In a career spanning some 228 movies, his final role was as the Archbishop in The Brigand (1952), in which he starred with a young Anthony Quinn. He retired after this film, and died four years later aged 74, on the 26th of December, 1956.
Holmes Herbert was buried at the Forest Lawn Memorial Park in Hollywood, California.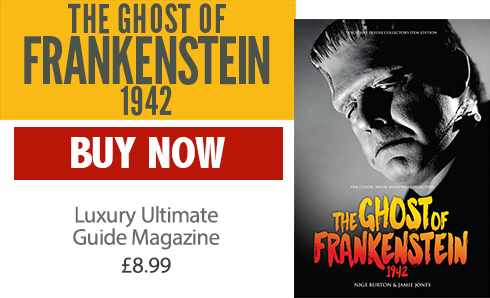 With thanks to Debbie Jenner, the great-niece of Holmes Herbert, for her factual help with this article.