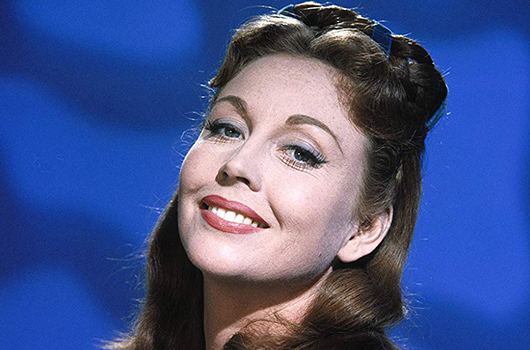 Hazel Court
Hazel Court was born in Sutton Coldfield, England on the 10th of February, 1926, and studied drama in nearby Birmingham.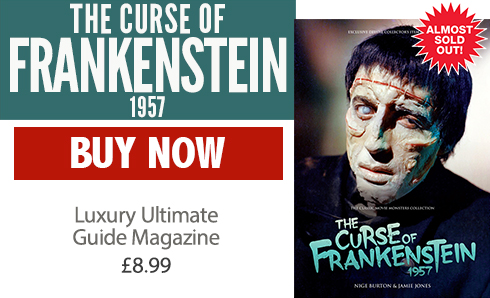 Making her screen debut at the age of 16, she developed her skills at Rank's Company of Youth and, showing an unmistakable skill in horror, was cast as Elizabeth in 1957's The Curse of Frankenstein for Hammer. Following her success in the role, her career was quickly defined by horror parts such as that of Janine in The Man Who Could Cheat Death (1959) and Lenore in The Raven (1963).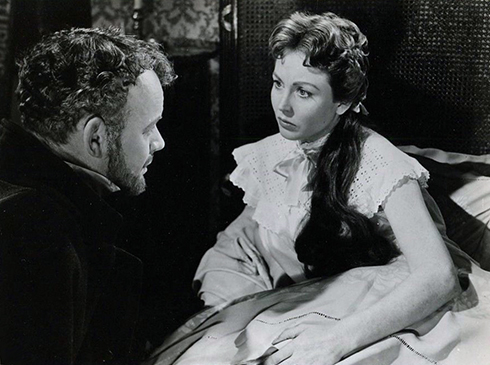 Paul Krempe (Robert Urquhart) alerts Elizabeth (Hazel Court) to his concerns in The Curse of Frankenstein (Hammer 1957)
After retiring from acting in 1964 to raise her family, she worked as a painter and sculptress. Married twice, she died on the 15th of April, 2008.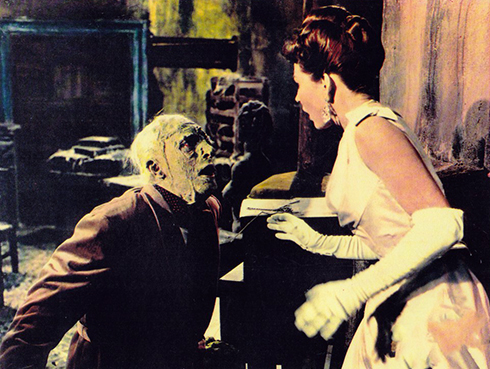 Janine Du Bois (Hazel Court) finds Dr Georges Bonnet (Anton Diffring) may have lied about his age in The Man Who Could Cheat Death (Hammer 1959)