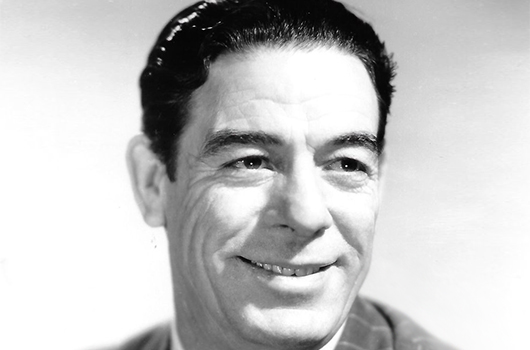 Glenn Strange
Glenn Strange was born George Glenn Strange in Weed, near El Paso in Texas (now part of New Mexico) on the 16th of August, 1899.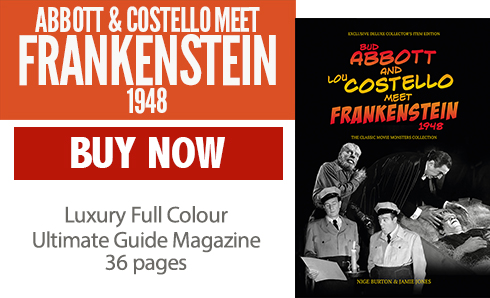 An eighth-generation grandson of Pocahontas, the young Glenn Strange grew up in the tiny village of Cross Cut and learned to play fiddle and guitar by ear, performing at cowboy dances at just twelve years of age. Working initially as a rancher, Strange moved to Hollywood in 1930 as part of the radio singing group Arizona Wranglers.
Apart from Boris Karloff, Glenn Strange was the only actor who got to play the Monster three times. In his first outing, Karloff coached him onset – House of Frankenstein (Universal 1944)
Glenn Strange's first motion picture role came in 1932, and he quickly carved out a niche in cowboy roles – in which, given his upbringing, he naturally excelled. However, a sea change in his career would see Glenn Strange forever remembered for an altogether different genre than his previous cowboy work.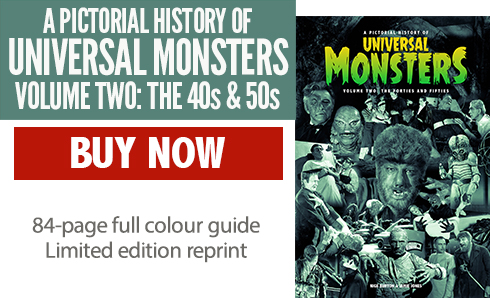 Playing lycanthrope Petro in PRC's B-movie The Mad Monster (1941), Strange took his first step into the world of movie monsters, and shortly afterwards was noticed by Universal's make-up artist Jack P Pierce, who thought he would be perfect in the role of the Frankenstein Monster.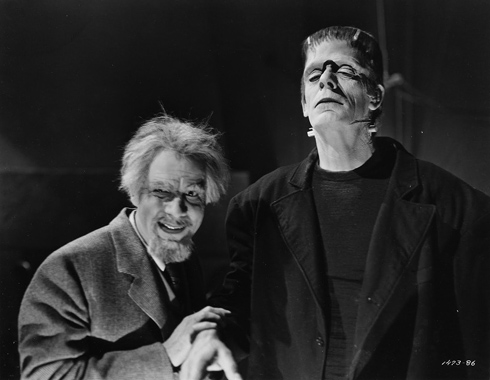 Glenn Strange reprised his role as the Monster in House of Dracula (Universal 1945), this time opposite the mad scientist in the guise of Dr Edelmann (Onslow Stevens)
Personally coached by Boris Karloff, Glenn Strange took on the role of the Monster in House of Frankenstein (1944); however, his towering 6'5" frame meant that, unlike his predecessor in the role, he did not require lifts in his shoes. Interestingly, although Karloff is usually cited as the "iconic" Frankenstein Monster, it was Strange's likeness which was used as the visual reference for toys, games and other merchandise.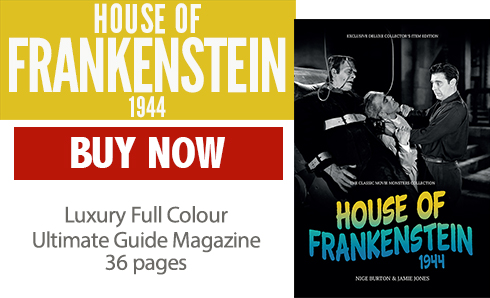 Reprising the role he had made his own, Glenn Strange played the Monster in House of Dracula (1945), where he fell foul of co-star Lon Chaney Jr's hard-living antics. Developing a chill from lying in cold mud for hours, Strange was given alcohol by Chaney under the pretence of it keeping him warm, and became heavily inebriated on set. Strange's likeness to Chaney often led to the two being mistaken for one another.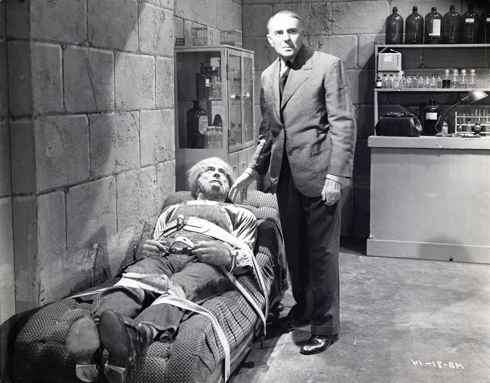 Glenn Strange began his monster career as a werewolf, opposite George Zucco, in The Mad Monster (PRC 1941)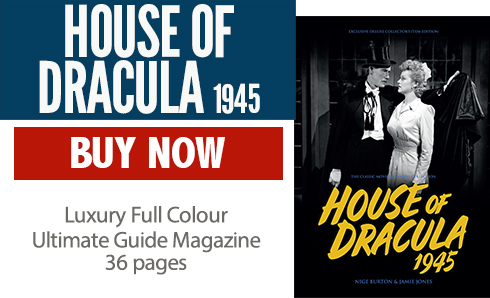 Glenn Strange's third appearance as the Frankenstein Monster came in Abbott and Costello Meet Frankenstein (1948), where he inadvertently caused great panic behind the scenes. Always fond of children, he approached Lou Costello's young daughter whilst wearing his full monster make-up; the girl was carried, terrified, from the set.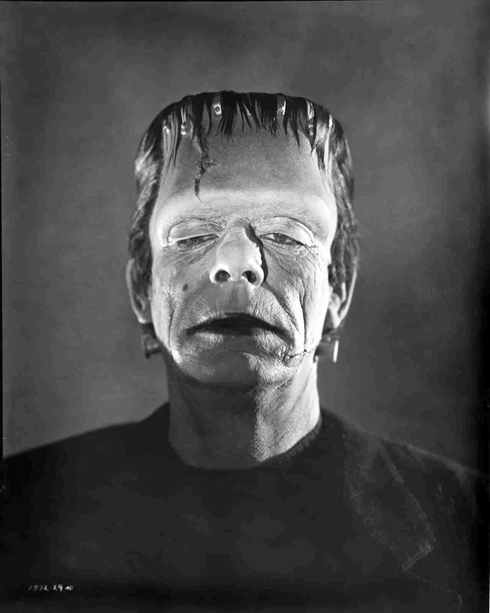 Despite Boris Karloff being the most famous Frankenstein Monster, it is often Glenn Strange's likeness that is used for artwork and models, from this iconic still from Abbott and Costello Meet Frankenstein (1948)
In his later career, Glenn Strange returned to TV work. He played a key part in the TV series The Lone Ranger as villain Butch Cavendish, responsible for killing all the Texas Rangers but the titular hero, and held the role of bartender Sam in Gunsmoke for twelve years. In a hark-back to his horror career, though, he was one of the first actors to be asked to play the title role in Creature from the Black Lagoon (1954).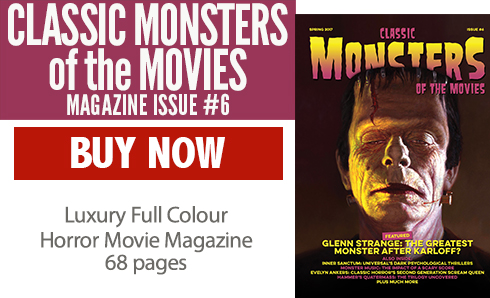 Married three times, Glenn Strange had four children. He died of lung cancer on the 20th of September, 1973 in Los Angeles, California, and was interred at Forest Lawn Hollywood Hills Cemetery in Los Angeles.