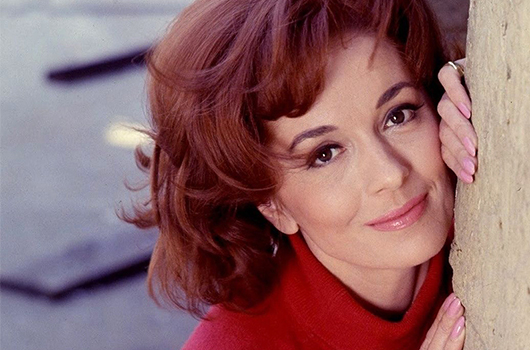 Barbara Shelley
Barbara Shelley was born Barbara T Kowin in Marylebone, London on the 13th of February, 1932.
She began her career as a model before breaking into the movie world in a variety of Italian films such as Nero's Mistress (1956), which starred Gloria Swanson and Brigitte Bardot.
A notable foray into horror came with AIP's Cat Girl (1957), but it was with the world of gothic horror that Shelley would enjoy the greatest popularity. Starting out with a role in Universal-International's Blood of the Vampire in 1958, she appeared in Village of the Damned in 1960, having cut her teeth with Hammer on The Camp on Blood Island in 1958.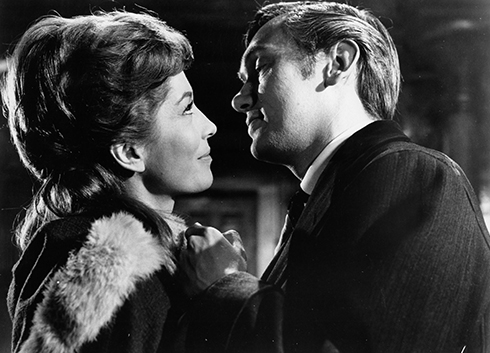 Carla Hoffman (Barbara Shelley) and Paul Heitz (Richard Pasco) share a brief moment of hope in The Gorgon (Hammer 1964)
She returned to the world of feline horror with the noir chills of 1961's The Shadow of the Cat, in which her mix of sex appeal and vulnerability made her the perfect Hammer Horror heroine. The Gorgon (1964) saw her once more in sleuthing mode; once again, the combination of glamour and gumption made her characters far more than helpless bimbos.
For Dracula Prince of Darkness (1966), Shelley was able to indulge her inner vamp a little more. As de facto group matriarch Helen Kent, she began the movie as the very embodiment of disapproval, but performed a remarkable volte-face after falling prey to Dracula (Christopher Lee). The same year, she fell under Lee's spell again in Rasputin the Mad Monk, and appeared opposite Andrew Keir in Quatermass and the Pit (1967).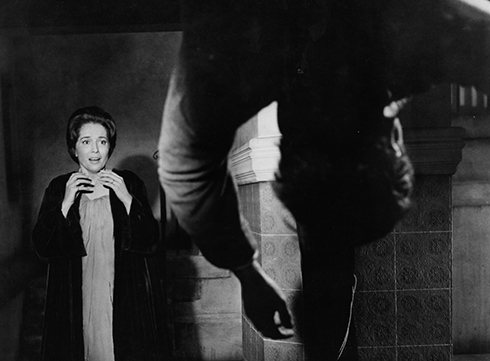 Helen (Barbara Shelley) discovers the body of her husband Alan (Charles Tingwell) in Dracula Prince of Darkness (Hammer 1966)
As the Hammer Horror era came to a close, Shelley moved increasingly into television, making her unique presence felt in series such as Z Cars and Doctor Who. Retiring from acting in the 1990s, she pursued a passion for interior decorating. She passed away on the 3rd of January, 2021.