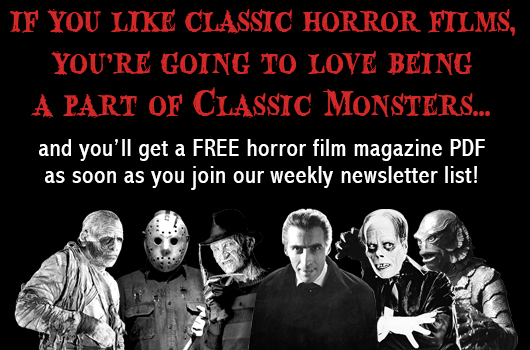 Subscribe using the form below to experience a new world of gods and monsters…
Sign up to the Classic Monsters newsletter and you'll receive a FREE horror film PDF magazine, The Classic Monsters Omnibus Collection. It only takes a moment and it won't cost you a penny!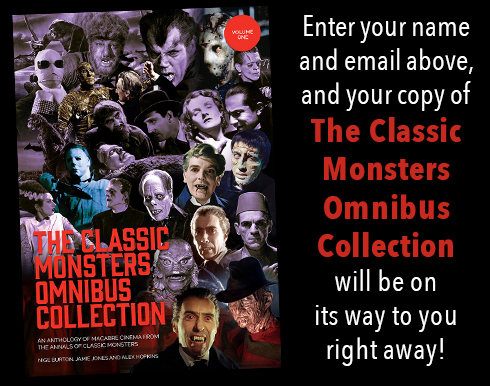 What can I expect from the Omnibus?
You're in for a treat! It's a whistle-stop tour of many of the publications available from Classic Monsters, packed into a beautiful full-colour e-magazine for you to keep. It's full of high-quality stills, information and trivia about your favourite classic horror movies, and will give you an insight into why our ever-expanding range of publications are the toast of the monster world.
Do I have to buy anything?
Absolutely not. There's no obligation whatsoever, although once you've perused the range of titles on offer in the Classic Monsters shop, you may not be able to resist the temptation.
What happens in the future?
There will be flying cars, we hope. And if you stay subscribed to our newsletter, you'll get weekly updates about the latest magazines and special editions, as well as regular trivia bulletins about your favourite classic horror movies, cast and crew.
Thanks for being a part of Classic Monsters – we hope you enjoy all that we have to offer!