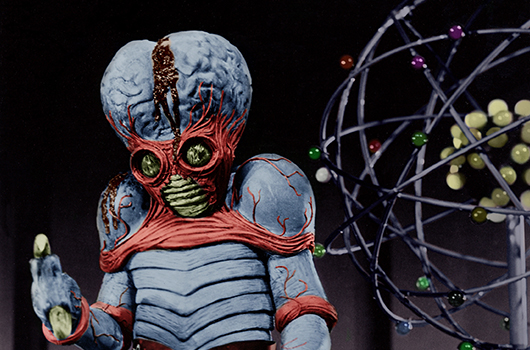 This Island Earth (Universal 1955)
Universal's first science-fiction feature in full colour, This Island Earth, was released on the 1st of June, 1955.
Directed by Joseph M Newman, the film was based on the novel of the same name by Raymond F Jones and starred Jeff Morrow as the alien Exeter, Faith Domergue as Dr Ruth Adams and Rex Reason as Dr Cal Meacham. In the nineties, the film came in for a deal of criticism, but it must be remembered that it was highly praised in its day for what were considered 'sensational' special effects, a masterful script and 'eye-popping' colour prints by Technicolor.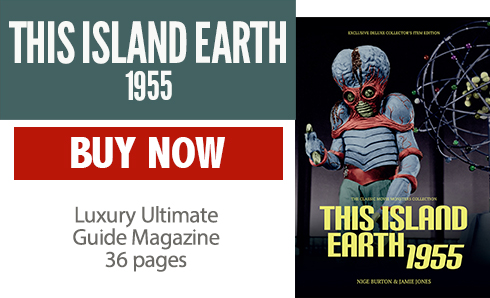 Generally, This Island Earth has fared quite well critically since its original release, and is considered as good an example of a science fiction film as any subsequent era has produced and, of course, it gave us a brand new Universal Monster: the bug-eyed Metaluna Mutant.