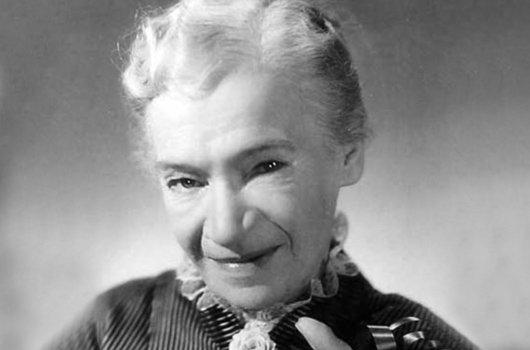 Maria Ouspenskaya, the Russian actress who became The Wolf Man's iconic Gypsy Woman
Maria Ouspenskaya, the willowy Eastern European actress who never weighed more than 90lb all her life, created one of the most satisfying characters in any of the films featuring the beloved classic monsters.
As Maleva the Gypsy Woman, she played opposite Lon Chaney in Universal's most important horror movie of the 1940s, The Wolf Man. Bela Lugosi also starred as Maleva's hapless son Bela and, despite the film being one of the strongest of all the Universal horrors, not to mention the Wolf Man himself being one of their most iconic monsters, it is Maria Ouspenskaya's superlative performance that adds an extra finesse, making an already excellent film outstanding. It is a performance she repeats in 1943's Frankenstein Meets the Wolf Man and, whilst that fine film is not quite of the calibre of its lupine predecessor, Ouspenskaya's Maleva is again a high-point, and her interaction with Chaney's Larry Talbot both moving and believable.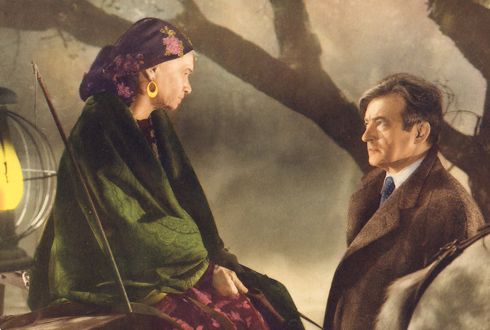 Maleva (Maria Ouspenskaya) has a harsh word of warning for Sir John Talbot (Claude Rains) in The Wolf Man (Universal 1941)
Born Maria Alekseyevna Ouspenskaya in Tula, Russia, on the 29th of July, 1876, the young prodigy studied singing in Warsaw, and later acting in Moscow.
She was a founding member of the prestigious First Studio, an annexe of the internationally famous Moscow Art Theatre, where she received training from Konstantin Stanislavski and his assistant Leopold Sulerzhitsky. The MAT travelled widely throughout Europe and America and, after accompanying it for a tour of New York in 1922, Ouspenskaya decided to remain in the US.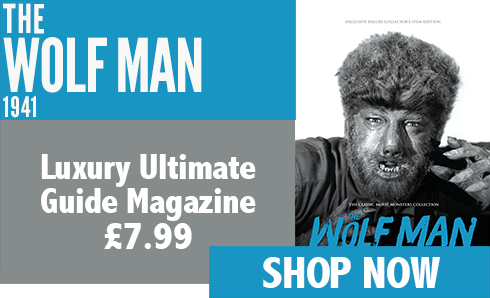 The actress spent the next decade performing regularly on Broadway, supplementing her income by teaching acting at the American Laboratory Theatre. In 1929, together with fellow MAT colleague Richard Boleslavsky, she founded the School of Dramatic Art in New York City.
Rather than hinder her transition into movies, her thick Russian accent actually seemed to enhance her career, and she was cast in a number of heavyweight roles which cemented her success.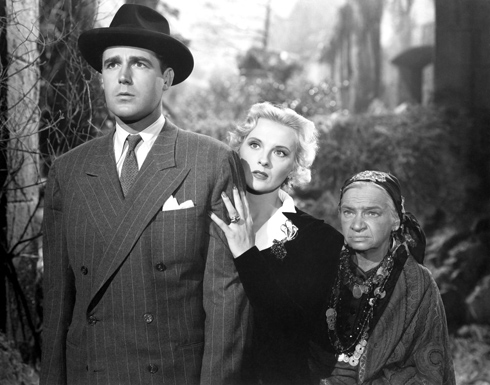 Maria Ouspenskaya reprised her role as Maleva in Frankenstein Meets the Wolf Man (Universal 1943) seen here with Dr Mannering (Patric Knowles) and Baroness Elsa Frankenstein (Ilona Massey)
Her Hollywood debut came with Dodsworth (1936), for which she achieved the accolade of playing the briefest role ever to receive an Oscar nomination. A second one came for her appearance in Love Affair in 1939.
Ouspenskaya lit up the screen with several performances throughout the 1940s, but it was as the tyrannical ballet instructor Madame Olga Kirowa in Waterloo Bridge (1940), whose harsh judgment drives a lovelorn Vivian Leigh to prostitution, that she excels herself.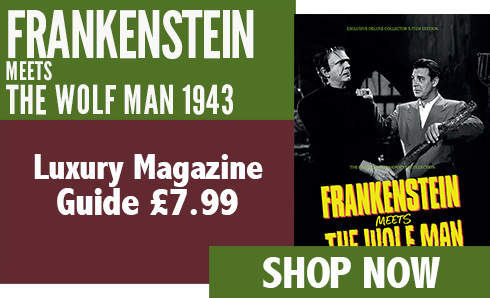 It was on the last day of November, 1949, that Maria Ouspenskaya fell asleep with a lighted cigarette in her mouth and suffered severe burns. She was taken to the Motion Picture and Television Country House and Hospital, where she died from a resulting stroke on the 3rd of December, 1949.
Maria Ouspenskaya was buried in Glendale's Forest Lawn Memorial Park Cemetery.