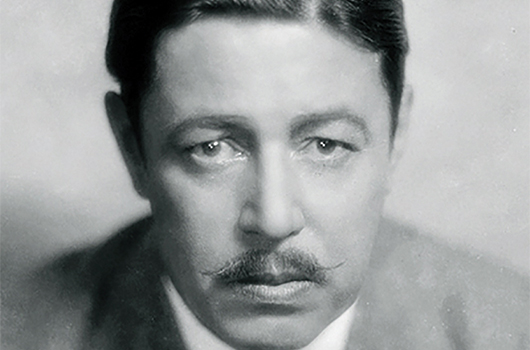 Warner Oland
Johan Verner Ölund was born on the 3rd of October, 1879 in Nyby, Bjurholm Municipality, Sweden.
His family moved to the United States when he was thirteen; completing his education in Boston, he developed a love of the theatre and by 1906 was touring the US with the troupe led by noted actress Alla Nazimova.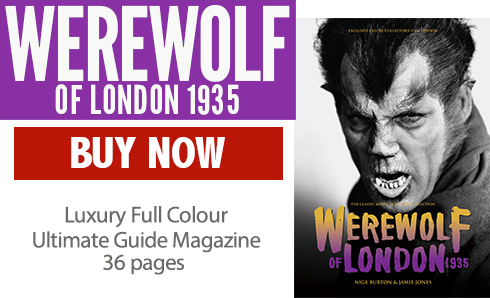 Spending much of his twenties working on Broadway, Oland – as he was now known – moved to Hollywood, making his debut in 1912 literary adaptation Pilgrim's Progress. With Shakespearean training to his credit, and a gift for adopting an air of sinister mystery, he proved an easy casting option as a villain. In addition, his inexplicably Asian-looking features and lilting accent made him a natural fit for moviemakers looking to cast a character with a specific ethnic background. His leading part in The Mysterious Dr Fu Manchu (1929) made him a star almost overnight.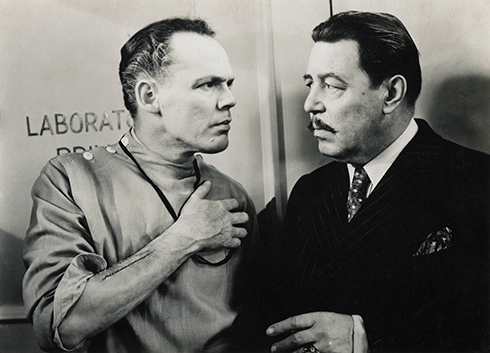 Dr Glendon (Henry Hull) and Dr Yogami (Warner Oland) find themselves at loggerheads in WereWolf of London (Universal 1935)
Three turns as Fu Manchu, and then sixteen portrayals of detective Charlie Chan in the series of the same name, gave Oland significant box office kudos. His lack of any proven Asian heritage also did not prevent his being cast as the non-specifically Asian Dr Yogami in WereWolf of London (1935), helping to set in motion the wheels of the werewolf movie genre.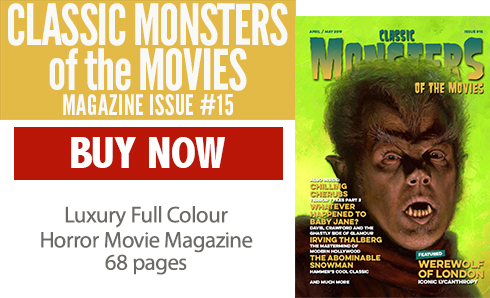 Sadly, Oland's success was not mirrored in personal happiness. He became gripped by alcoholism and his behaviour deteriorated, affecting his health and leading to the breakdown of his thirty-year marriage to playwright and painter Edith Gardener Shearn. Moving to Stockholm, he contracted bronchial pneumonia and passed away on the 6th of August, 1938.