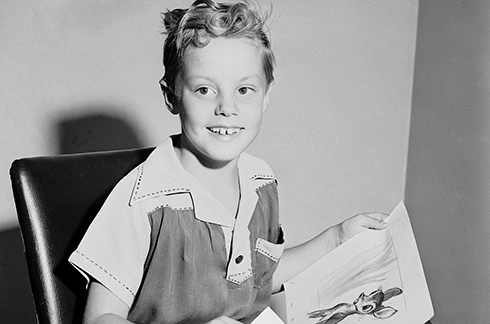 Donnie Dunagan
Donald "Donnie" Roan Dunagan was born in San Antonio, Texas on the 16th of August, 1934.
Spotted by a studio talent scout after winning a talent contest at three and a half years old, he was soon on his way to Hollywood. His movie debut came in 1938's Mother Carey's Chickens, but for horror fans his most noted role is as Peter von Frankenstein in Son of Frankenstein (1939). Perky and innocent, with the assertiveness of unwitting vulnerability, his performance echoes that of Marilyn Harris in 1931's Frankenstein. A few movie roles followed before his cinematic swansong as the voice of the title character of tearjerking 1942 cartoon classic Bambi.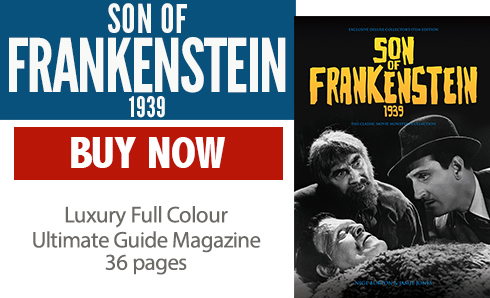 Despite the enormity of his final movie project, Donnie Dunagan kept his previous work a secret as he embarked on a new phase of his life. Enlisting in the Marine Corps, he was the Marines' youngest-ever drill instructor and earned a Bronze Star and three Purple Hearts for his lengthy service.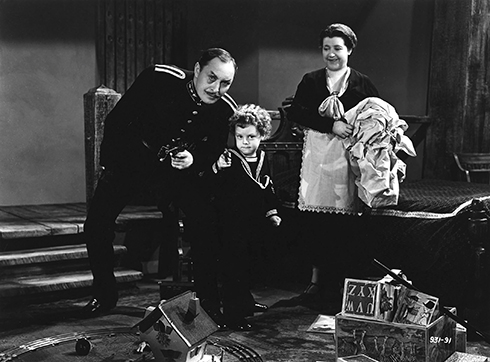 Inspector Krogh (Lionel Atwill) pays Peter von Frankenstein (Donnie Dunagan) a visit while housekeeper Amelia (Emma Dunn) looks on in Son of Frankenstein (Universal 1939).