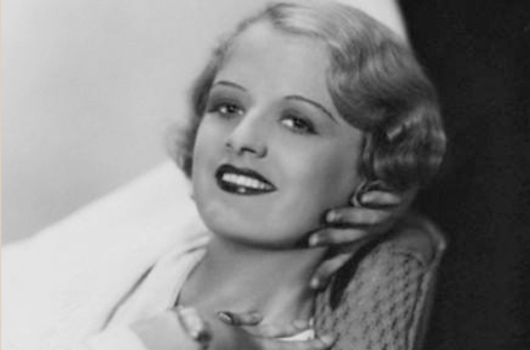 Frances Dade
Frances Dade, known in her earlier career as Lorelei Lee, was born on St Valentine's Day, 1910 in Philadelphia, moving to Hollywood in her late teens to pursue an acting career.
She was noticed by Samuel Goldwyn while performing in the hit stage play Gentlemen Prefer Blondes and, although he subsequently gave her a contract, she later went freelance. Her film debut was in an uncredited role alongside Dorothy Boyd and Mabel Poulton in The Constant Nymph (1928), and she went on to make another four films in 1930, including Grumpy.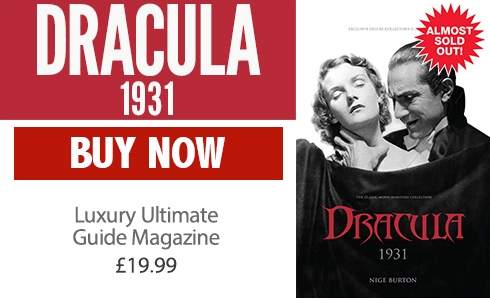 Her biggest break was being cast as Lucy Weston in Dracula (1931) and, although not a huge role, the publicity still of a leering Bela Lugosi standing over her bed has become one of the most iconic images of that film. Her success in the role would lead to her being selected as one of the thirteen WAMPAS Baby Stars for the year, and she enjoyed a brief notoriety as an actress.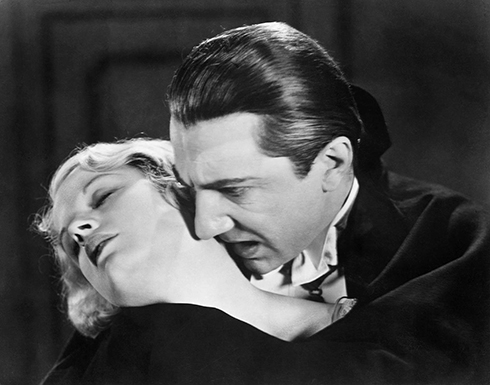 Lucy Weston (Frances Dade) succumbs to Dracula (Bela Lugosi) in a publicity still for Dracula (Universal 1931)
Despite a further five films under her belt in 1931, the offers started to dwindle, and she made just one picture in 1932, Big Town, as well as appearing on Broadway in the play Collision. Disillusioned, she retired from acting completely later that year, and married wealthy socialite Brock Van Avery. Eventually moving back to her hometown, she took up a career in nursing.
Frances Dade died in Philadelphia on 21st January, 1968, aged just 57.