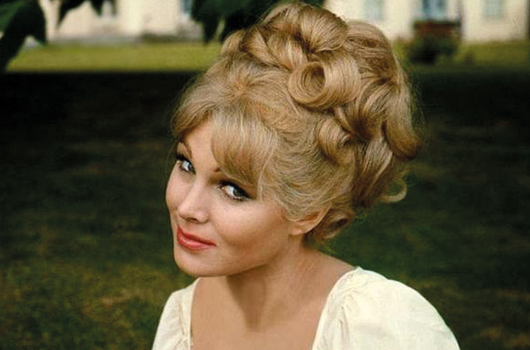 Susan Denberg
Susan Denberg was born Dietlinde Ortrun Zechner on the 2nd of August, 1944 in Bad Polzin, Germany (now Połczyn-Zdrój, Poland), the eldest of three children.
She moved to England at the age of 18 to work as an au pair and secured herself a Chelsea flat with the aid of a wealthy 'benefactor', while her striking beauty secured her a role on the chorus line of the acclaimed Bluebell dance troupe. While on tour as a Bluebell she met actor Anthony 'Tony' Scotti; the couple were married in 1965 and Zechner left the Bluebells for Hollywood, but the marriage fell apart after a short time.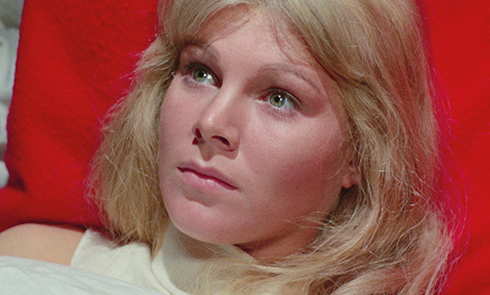 Restored to life and surgically enhanced, Christina (Susan Denberg) appears to be the pinnacle of scientific achievement in Frankenstein Created Woman (Hammer 1967)
Reinventing herself as Susan Denberg, she began her screen career in 1966 with the likes of thriller An American Dream (1966); an episode of Star Trek granted her further exposure. At this point a shadow began to fall across her life, a series of destructive relationships leading her to experiment with drugs as she became a notorious fixture in Tinseltown.
In August 1966 she appeared as Playboy's Playmate of the Month; deciding that she would be the perfect fit, Hammer cast her as Christina in 1967's Frankenstein Created Woman. Though her voice was dubbed, her performance was nonetheless impressive: in her first guise she rendered Christina as awkward and self-conscious, while her reborn persona sparkled with an evil resolve and tragic self-awareness.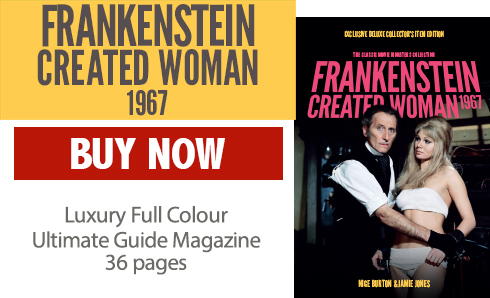 Her drug usage increased to the point where her father took her back to Austria, and she was committed to a psychiatric hospital: her disappearance from the showbusiness radar led to false rumours that she had committed suicide. Her story is often viewed as a cautionary one on the evils of Hollywood, but her role as a mother to two sons adds a more human side to a life frequently seen as a caricature.