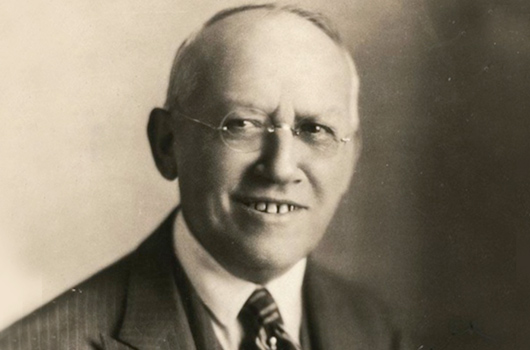 Carl Laemmle
Born Karl Lämmle on 17th January, 1867 in Laupheim, Württemberg, Carl Laemmle was one of the great pioneers of the American film industry, and founder of one of the giants of Hollywood, Universal Studios.
Being personally involved in over 400 films throughout his career, Laemmle is regarded as one of the most important personalities of the cinema era, despite humble beginnings.
Originally from the Radstrasse, just outside the former Jewish quarter of Laupheim, Carl Laemmle emigrated to the US in 1884, and worked diligently as a bookkeeper in Chicago for over twenty years. He started his career in motion pictures by buying nickleodeons, eventually expanding his network into a distribution group called The Laemmle Film Service. Asked once in interview how to pronounce his name, he replied: "The name means little lamb, and is pronounced as if it were spelled 'lem-lee'."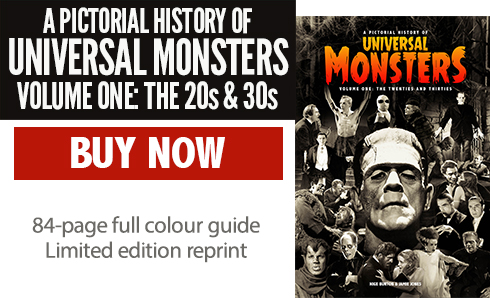 Merging his business with those of Pat Powers, Mark Dintenfass, William Swanson, David Horsley, Charles Baumann and Adam Kessel, Laemmle was an inaugural partner of The Universal Film Manufacturing Company, which was incorporated in New York on 30th April, 1912. The original studios were in Fort Lee, New Jersey, before they relocated to a 235 acre lot at San Fernando Valley, California.
Eventually working alongside his son, Carl Laemmle Jr, during the early 1930s, Laemmle became notorious for a number of expensive flops, with occasional successes such as Back Street (1932) and Show Boat (1936) as well, of course, as all the classic Universal horror films. The pair were forced out of the company in 1936.
Laemmle is known to have possessed an altruistic nature, and spent vast sums of his fortune sponsoring Jews from Laupheim and Württemberg to emigrate from Nazi Germany to the US, paying both emigration and immigration fees, thus saving them from certain death in the Holocaust. He also intervened in the fate of the refugees on board the SS St Louis, who were ultimately sent back from Havana to Europe in 1939.
Carl Laemmle died from cardiovascular disease in Beverly Hills on 24th September, 1939, aged 72. His remains lie in the Chapel Mausoleum at Home of Peace Cemetery.