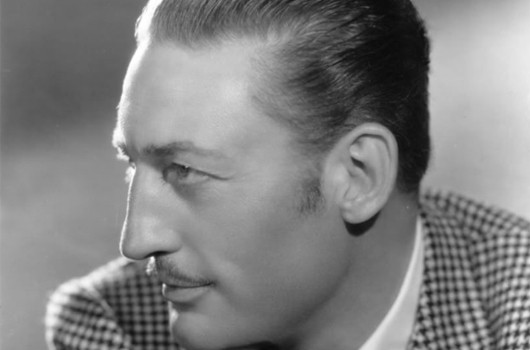 Warren William
Warren William Krech was born in Aitkin, Minnesota on the 2nd of December, 1894 of German stock.
After high school, he won a place at the American Academy of Dramatic Arts, and after serving his country in the First World War, made a name for himself on Broadway before moving to Hollywood.
During the Pre-Code era Warren William became a screen favourite, finding a particular niche as devious lawyers or unscrupulous business owners – the perfect characters for audiences to jeer as they battled through the hardship of the Great Depression. Among his many notable roles were Julius Caesar in Cecil B DeMille's Cleopatra (1934) and d'Artagnan in James Whale's 1939 production of The Man in the Iron Mask. Cast as the kindly Dr Lloyd in The Wolf Man (1941), he provided a convincing means for furthering the mystery of Larry's apparent transformations, serving purposes of plot development without appearing contrived.
Unlike the lustful, dissolute characters he frequently played, Warren William shunned publicity, preferring a quiet married life. His wife Helen passed away just months after his death on the 24th of September, 1948.