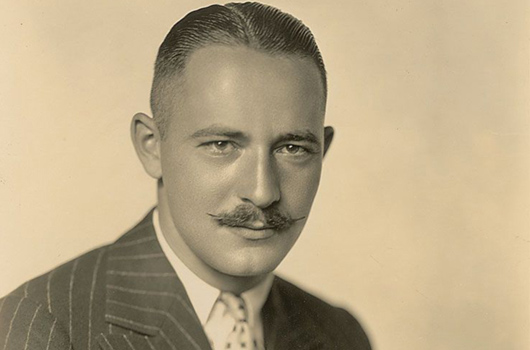 Norman Kerry
The American actor Norman Kerry, whose career spanned over twenty-five years in movies, was born Arnold Kaiser in Rochester, New York, on the 16th of June, 1894.
Of German parentage, he changed his obviously Teutonic name to Norman Kerry at the onset of the first world war. In 1916, he befriended renowned exhibition dancer Rudolph Valentino, ultimately introducing him to later partner Bonnie Glass. It was Valentino who encouraged Kerry to pursue a career in the movies.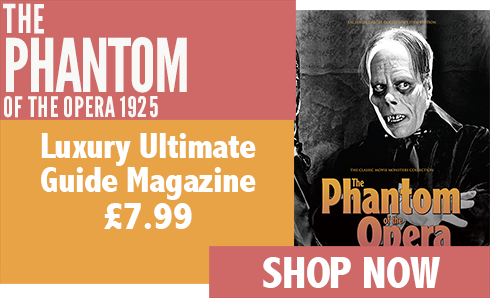 His first cinematic appearance was later that year in the Douglas Fairbanks comedy Manhattan Madness, directed by Allan Dwan, but it is his horror films for which we remember him here. The first was the enormously successful The Hunchback of Notre Dame (1923), where he played opposite Lon Chaney, but the film that cemented his Hollywood success was the huge critical and financial blockbuster, The Phantom of the Opera (1925), in which he played the Vicomte Raoul de Chagny, opposite Chaney's Phantom, Erik, and Mary Philbin's Christine Daaé.
He would also star once again with Chaney in Tod Browning's The Unknown (1927).
In 1930, Kerry and Philbin reunited to record the soundtrack for a sound reissue of The Phantom, but surviving recordings show their voices as stilted and contrived, and the dialogue unconvincing. Kerry did not successfully make the transition to talkies, and his career waned from that moment onwards, with him making just three more films before retiring from movies altogether.
World War II saw him join the French Foreign Legion, but he returned to his native America when France capitulated to the Nazis.
Norman Kerry died from a liver complaint, aged just 61, in Los Angeles, California on the 12th of January, 1956. He was interred at LA's Holy Cross Cemetery in Culver City.