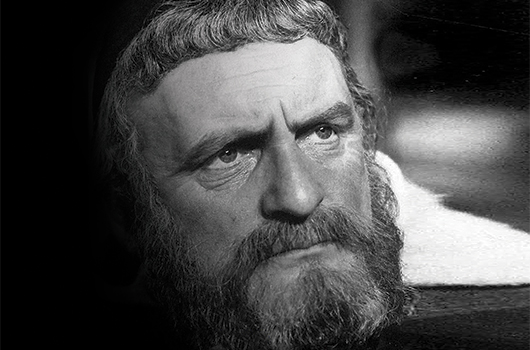 Andrew Keir
Andrew Buggy was born in the coal mining town of Shotts in Lanarkshire, Scotland on the 3rd of April, 1926.
The son of a coal miner, he left school at the age of 14 to work in the mines, and was bitten by the acting bug at a local amateur dramatics production.
Developing his skills at Glasgow's Unity Theatre and then the Citizen's Theatre, he made his movie debut in 1950's The Lady Craved Excitement; his first major role came with 1952's The Brave Don't Cry, which chronicled a real-life mining disaster from two years before.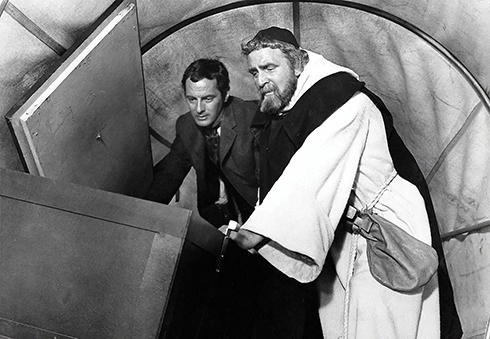 Charles Kent (Francis Matthews) and Father Sandor (Andrew Keir) are concerned for the welfare of Diana Kent in Dracula Prince of Darkness (Hammer 1966)
The 1950s and 60s saw Keir become a popular face on movie screens, his roles often geared around his imposing frame and laconic bearing; A Night to Remember (1958) and Cleopatra (1963) were just two of the high-profile productions in which he appeared. At the same time he continued to work on the stage.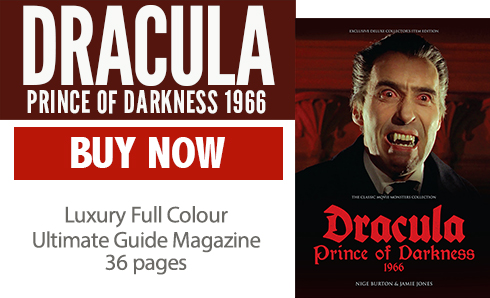 With the coming of the age of Hammer Horror, Keir brought his no-nonsense, quintessentially Scottish presence to the English gothica of Bray and Black Park. As Father Sandor in Dracula Prince of Darkness (1966), he balanced the priest's intimidating determination with wry, grounded humour. The role of Professor Bernard Quatermass in Quatermass and the Pit (1967), meanwhile, took him into a science fiction nightmare in more ways than one, his performance sterling but his own experience of the movie a deeply unhappy one.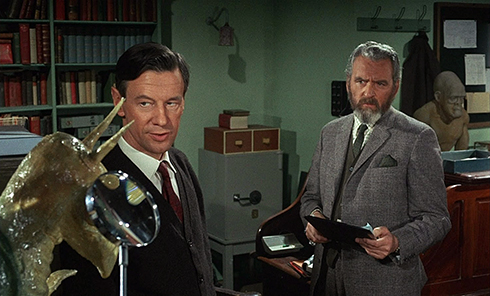 Dr Roney (James Donald) and Professor Quatermass (Andrew Keir) ponder the existence of Martian life in Quatermass and the Pit (Hammer 1967)
Andrew Keir's later career saw him enjoy a steady workload with an increased focus on television productions, while his final high-profile movie performance came in 1995's Rob Roy. Married twice, he had five children by his first wife; he passed away on the 5th of October, 1997, an authoritative on-screen figure and a memorable star of Hammer Horror.