Max Steiner
Maximilian Raoul "Max" Steiner was born on the 10th of May, 1888 in Austria-Hungary.
A child prodigy, he conducted his first operetta when he was twelve and became a full-time professional, either composing, arranging or conducting, when he was fifteen. Beginning his career in England, Steiner moved to Broadway, and then eventually Hollywood in 1929, where he played a huge part in establishing the tradition of writing musical scores for films. He is perhaps most famous to horror fans for writing the score to King Kong (1933), which was his major breakthrough, and then its sequel of the same year, Son of Kong.
His score for King Kong brought his name to everyone's attention, and actor and musician Oscar Levant later referred to the film as "a symphony accompanied by a movie," and according to music critic and writer Bruce Eder, many critics at the time attributed a quarter of the film's success to the music.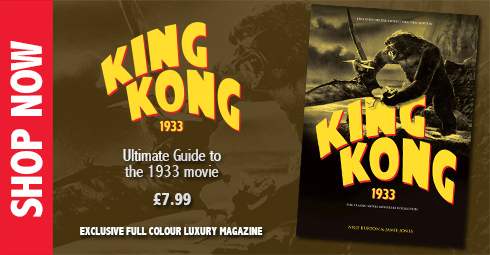 Max Steiner himself recalled: "they didn't want to waste any more money on it and told me to use old tracks." But Kong producer Merian C Cooper "came to me and asked me to score it to the best of my ability and said that he would pay the cost of the orchestra." Taking full advantage of the offer, Steiner used an eighty-piece orchestra, explaining: "It was made for music. It was the kind of film that allowed you to do anything and everything, from weird chords and dissonances to pretty melodies."
Steiner composed over 300 film scores with RKO and Warner Brothers, and was nominated for 24 Academy Awards, winning three, first for The Informer (1935) and then what was to become one of his other most celebrated scores, Now, Voyager (1942), and lastly for Since You Went Away (1944). He worked on several other Bette Davis pictures, but is probably best known for Casablanca (1942) and Gone with the Wind (1939).
Max Steiner died on the 28th of December, 1971 in Hollywood, Los Angeles, California.