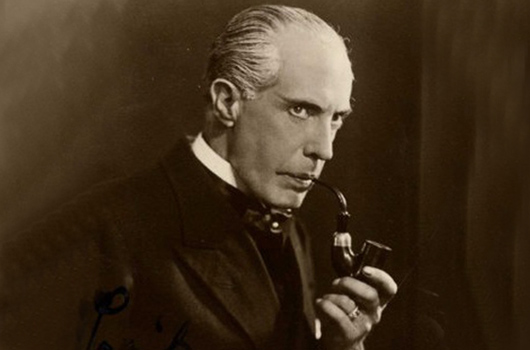 Hamilton Deane
Hamilton K Deane-Roe (Hamilton Deane) was born in 1880 in New Ross, County Wexford, Ireland, and lived close to both Bram Stoker, and Stoker's future wife, Florence Balcombe.
Deane began his theatrical career as a youth, entering the Henry Irving Company in 1899 and, even before forming his own troupe in 1920, he had been fascinated by Stoker's novel, Dracula, and was desperate to bring it to the stage. Stoker, who had been Irving's manager for most of his professional life, had attempted, but abandoned, the idea himself in 1897, when his employer dismissed the book as "only fit for the waste-paper basket."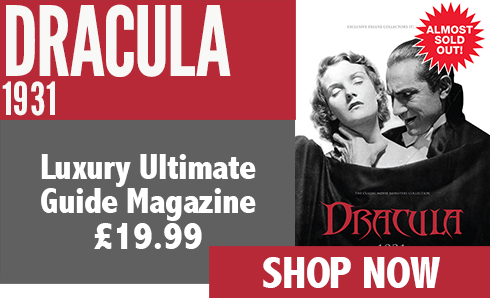 Determined there was mileage in the scheme, and unable to find a scriptwriter to take on the project, Deane dramatised it himself over one month, while recovering from a heavy cold. Happy with the result, he negotiated production rights with Stoker's widow, and premiered the play at Derby's Grant Theatre in June, 1924.
It was Deane's re-imagining of Stoker's central character as an urbane, tuxedo-clad socialite antihero, completely acceptable to London society, that has endured as the cinematic image of Dracula. The flowing cape was added to enable the Count to slip through a trapdoor in the stage floor, creating the impression of a mysterious disappearance. For extra dramatic effect, Deane also arranged to have a nurse present at each performance, that she might administer smelling salts to any audience member unable to take the shock.
Despite cool reviews from critics, audiences flocked to see Dracula, and the play remained hugely successful, going on to tour for a number of years. Deane had originally intended to play the title role himself, but it eventually went to Raymond Huntley, with Deane taking on the character of Van Helsing. When Dracula crossed the Atlantic in 1927, it was rewritten by American playwright John L Balderston, but some believe the original Deane version remained truer to Stoker's vision. There is no doubting, however, that the eventual Deane / Balderston hybrid has become the most enduring version of the tale in popular culture.
Hamilton Deane died on October 25, 1958, in Ealing, London, England.