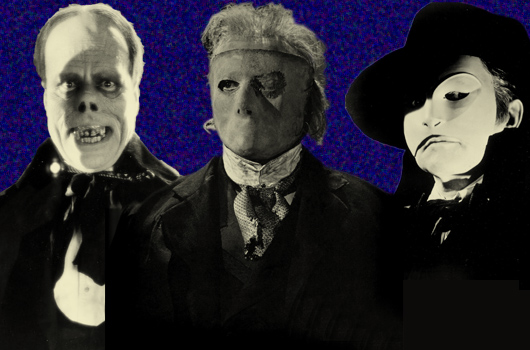 Which classic Phantom of the Opera is your favourite?
Of all our favourite classic monsters, Gaston Leroux's Phantom of the Opera has proved almost as enduring as Dracula and the Frankenstein Monster.
Filmed numerous times, the tale of the tortured, deranged and disfigured cloaked figure skulking beneath the catacombs of the Paris Opera House has both terrified and delighted us in equal measure. Master monster make-ups from the likes of Lon Chaney, Jack Pierce and Roy Ashton have kept us guessing with morbid fascination what lies behind the iconic Phantom's mask, and each renewed revelation leaves us reeling with a frisson of excitement as if we've never seen it before.
Phantom of the Opera has earned renown too as one of the most successful stage musicals of all time, with the Andrew Lloyd Webber incarnation being filmed in 2004 with Gerard Butler as an all new, more sympathetic protagonist. Versions have also surfaced over the years with such veterans as Maximilian Schell, Charles Dance, Robert Englund and Julian Sands taking on the mantle of the mask.
For many, though, there are but three immortal classic cinema renditions of this beloved tale: Lon Chaney's seminal silent version for Universal from 1925, Claude Rains' empathic portrayal from the 1943 Universal entry, and the sympathetic, gentle Phantom given to us by Herbert Lom in the 1962 Hammer retelling.
So which is your favourite? Do you agree with our choice of the three nefarious candidates for noble notoriety here, or do you have a favourite all of your own?
In short, which Phantom is your Phantom?
For more on the Lon Chaney silent Phantom of the Opera (Universal 1925), click here…
For more on the Claude Rains Phantom of the Opera (Universal 1943), click here…
For more on the Herbert Lom Phantom of the Opera (Hammer 1962), click here…
See Lon Chaney's biography here…
See Claude Rains' biography here…
See Herbert Lom's biography here…
See Gaston Leroux's biography here…
For more on the book Le Fantôme de l'Opéra, click here…