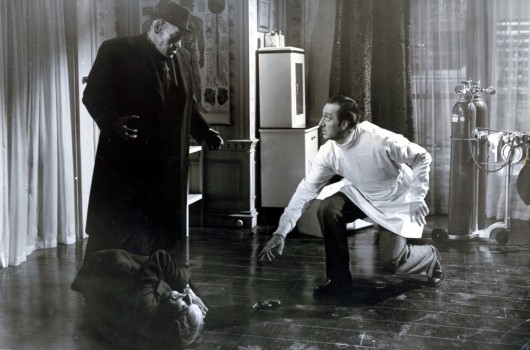 Pearl of Death, The (Universal 1944)
Based on Arthur Conan Doyle's story The Adventure of the Six Napoleons, Sherlock Holmes mystery The Pearl of Death was the ninth outing for Basil Rathbone as the legendary sleuth, with Nigel Bruce taking his familiar place as Dr Watson.
Familiar horror faces Evelyn Ankers and Rondo Hatton also featured in the story, which traces Holmes' race to locate the ill-omened Pearl of Death of the title and stop a serial killer with an apparent penchant for busts of Napoleon Bonaparte. Released by Universal on the 22nd of September, 1944, The Pearl of Death proved a serviceable vehicle for the Basil Rathbone / Nigel Bruce pairing, and the franchise would continue for another five movies.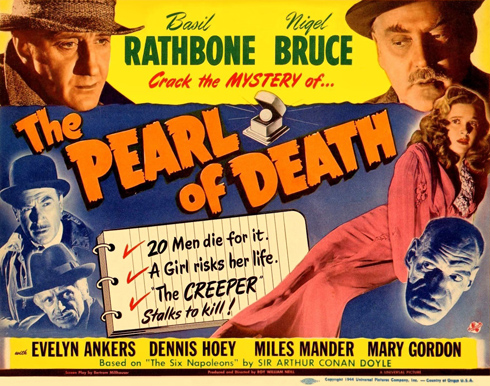 Original theatrical release poster for The Pearl of Death (Universal 1944)