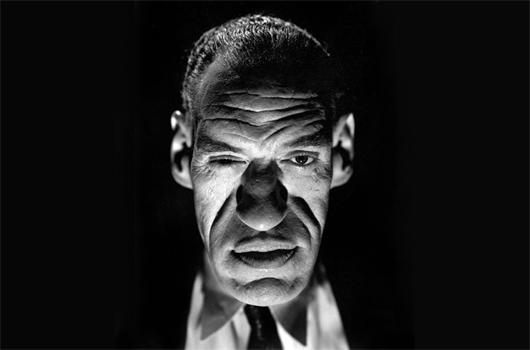 Rondo Hatton
Rondo Hatton was born on the 22nd of April, 1894 in Hagerstown, Maryland.
Suffering from acromegaly, a disorder of the pituitary gland, Hatton never needed make-up for his thuggish parts, and enjoyed a brief but prolific movie career. He was chosen for many uncredited bit parts, the most famous of which saw him lose out to Charles Laughton's Quasimodo in the 'ugly man competition' in RKO's The Hunchback of Notre Dame (1939). Universal cast Hatton in a number of shockers as 'The Creeper' and similar characters near the end of their horror era, most notably in its sixth Sherlock Holmes film, The Pearl of Death (1944) and The Brute Man (1946).
Rondo Hatton died on the 2nd of February, 1946, aged 51.