Phantom of the Opera, The (Gaston Leroux 1909)
The first serialised part of the novel Le Fantôme de l'Opéra, which would become The Phantom of the Opera, was published in Le Gaulois on the 23rd of September, 1909, later to be published in volume form in April of the following year.
Created by French writer Gaston Leroux, the now-familiar story tells the timeless tale of the Paris Opera House's many denizens. The love triangle between disfigured Erik, beautiful Christine and noble Raoul has been told and re-told many times, notably in the 1925 Universal movie starring Lon Chaney, the 1943 Universal production starring Claude Rains, and the 1962 Hammer version with Herbert Lom.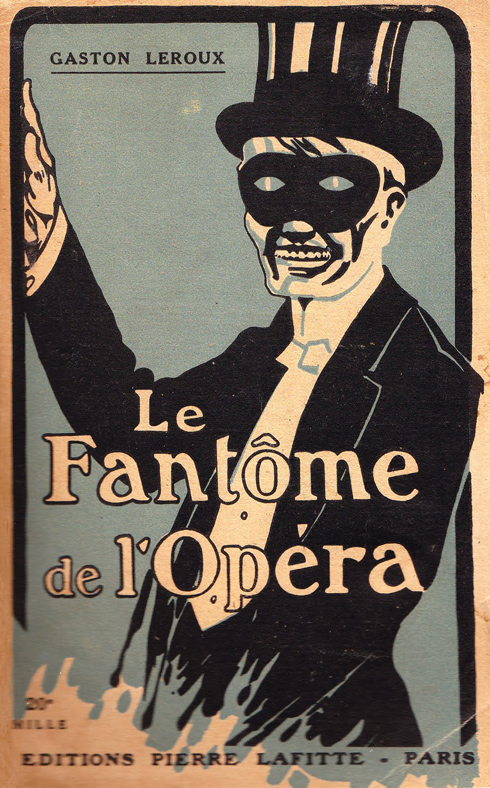 Although no adaptation is completely faithful to the novel, changing the Phantom's motivations and the ramifications of the protagonists' choices, the core story of The Phantom of the Opera remains as haunting as ever. Indeed, each new iteration of the story adds new depth to the mystique surrounding Leroux's original work, and serves to capture the imagination in a new way.