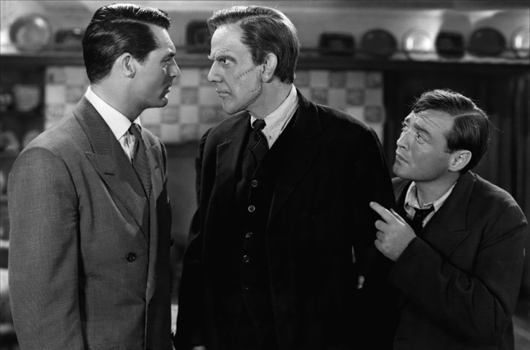 Arsenic and Old Lace (Warner Brothers 1944)
The dark comedy classic Arsenic and Old Lace brought Joseph Kesselring's acclaimed Broadway play to the big screen. Directed by Frank Capra, the movie was produced by Warner Bros and released on the 22nd of September, 1944, although it had actually been completed some three years earlier due to the availability of its star, Cary Grant.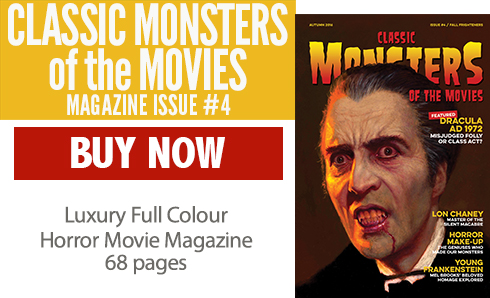 Check out our feature on Arsenic and Old Lace in Classic Monsters of the Movies issue #4
The original plan had been for Bob Hope to take on the lead role of Mortimer Brewster, but contractual obligations with Paramount prevented his appearing. Both Jack Benny and Ronald Reagan had also had initial approaches from Capra, but once it was understood Grant was prepared to accept the role, he was cast at once.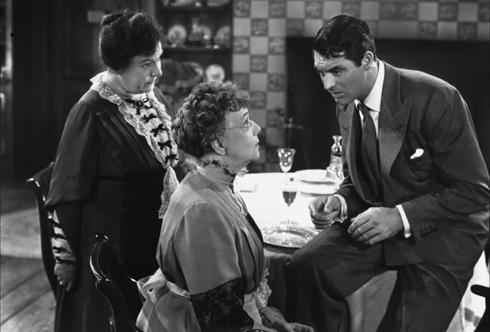 Mortimer Brewster (Cary Grant) is incredulous at the insane antics of his elderly aunts, Abby (Josephine Hull) and Martha (Jean Adair) in Arsenic and Old Lace (Warner Brothers 1944)
The role of Jonathan Brewster, the character who "looks like Karloff", had been played by Boris Karloff himself on Broadway. Whilst several actors, including Josephine Hull, Jean Adair and John Alexander, had received a couple of months' leave of absence from the stage show in order to appear in the film of Arsenic and Old Lace, Karloff was an investor as well as its main attraction, so could not abandon the play. The role of Jonathan iconically went to Raymond Massey.
The plot of Arsenic and Old Lace focuses on the murderous Brewster family, in particular elderly sisters Abby (Hull) and Martha (Adair) in their "charity work" of ending the presumed suffering of old and lonely bachelors by administering elderberry wine laced with arsenic, strychnine and "just a pinch of cyanide". Their bodies are buried in the basement by "Teddy" Brewster, who believes he is Theodore Roosevelt. Amid multiple misadventures, Mortimer attempts to conduct his life with his new bride Elaine Harper (Priscilla Lane), only to find himself further entangled in the family's insane schemes.
Arsenic and Old Lace was well received by critics and audiences alike, and was described by the New York Times as "a piece of good macabre fun", a reputation which it still enjoys today.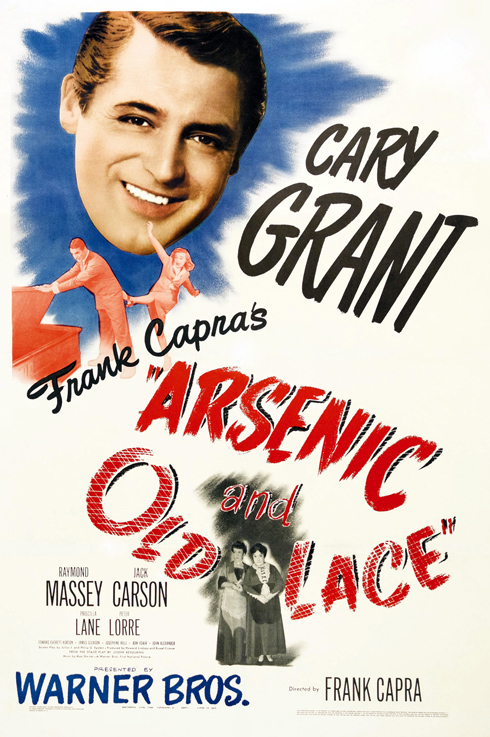 Original theatrical release poster for Arsenic and Old Lace (Warner Brothers 1944)