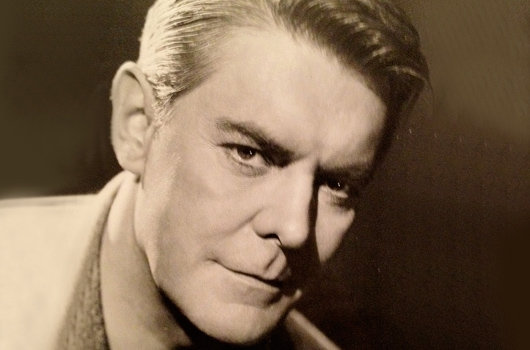 Thorley Walters
Thorley Walters, the English character actor and famous Hammer stalwart, was born on 12th May, 1913, in Teigngrace, Devon, the son of Prebendary T C Walters of Silverton.
Although probably best remembered for his comedy roles such as in Two-Way Stretch (1960) and Carlton-Browne of the FO (1959), he also appeared in the acclaimed TV drama Tinker, Tailor, Soldier, Spy (1979). His Hammer portfolio included The Phantom of the Opera (1962), Dracula, Prince of Darkness (1965), Frankenstein Created Woman (1967), Frankenstein Must Be Destroyed (1969) and Vampire Circus (1972). He also featured in three of the St Trinian's films and played Doctor Watson in four unrelated Sherlock Holmes films.
Walters and Richard Hope-Hawkins visited the ailing Terry-Thomas, a former actor colleague, in London in 1989. Walters was shocked at what the ravages of Parkinson's disease had done to Thomas's appearance. The visit resulted in the Terry-Thomas Gala held in the Theatre Royal, Drury Lane, in the same year, which raised funds to help Terry live the rest of his life in comfort.
Thorley Walters died on the 6th of July, 1991 in London.