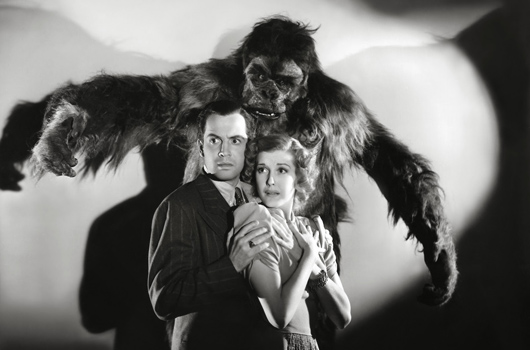 Gorilla, The (20th Century Fox 1939)
The Ritz Brothers horror-comedy The Gorilla was released on the 26th of May, 1939.
Lionel Atwill and Bela Lugosi were of course familiar to horror fans, but the film was something of a departure for director Allan Dwan, whose previous work included the likes of Heidi and Robin Hood. Based on a play which had opened some 14 years earlier, the movie marked the final time the Ritz Brothers would work for 20th Century Fox.
The film is viewed with mixed feelings: some critics point to poor scripting and a limited budget, whereas others praise the performances of Lugosi and Patsy Kelly for bringing a healthy dose of black comedy to proceedings.