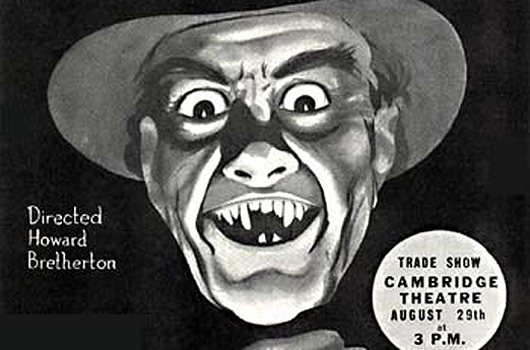 Return of the Terror (First National 1934)
Return of the Terror, First National's reworking of the first horror talkie, 1928's The Terror, was released on the 7th of July, 1934.
The story follows convicted killer Dr John Redmayne (the eponymous Terror, played by John Halliday), who returns to the sanatorium where he allegedly committed his crimes, only for it to emerge that he may not be responsible for the ever-increasing body count. Alongside Halliday, the cast includes Mary Astor, J Carrol Naish, and Irving Pichel, who would increase his horror credits a couple of years later with his eerie performance in Dracula's Daughter (1936).
Directed by Howard Bretherton, Return of the Terror has received criticism in some quarters for its relatively light tone and stubborn refusal to make the most of the many opportunities for horror that the subject matter presents. Realised more as a mystery than an out-and-out horror piece, the movie does feel like something of a missed opportunity.