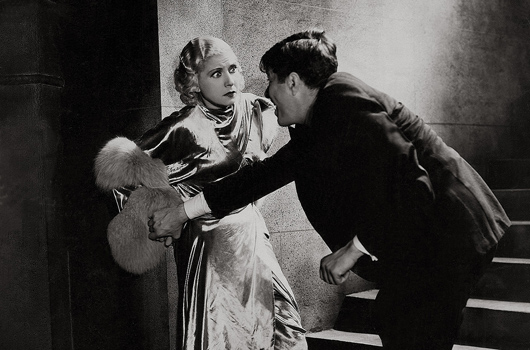 Murder by the Clock (Paramount 1931)
Paramount's slick thriller Murder by the Clock was released on the 21st of July, 1931.
Although the film is a tense murder mystery and provides no traditional or supernatural monster, it is a great pity that Murder by the Clock has not taken its place alongside its more famous stablemates of the era such as Dracula (1931), Frankenstein (1931), The Mummy (1932) and King Kong (1933).
Directed by Edward Sloman, and starring Irving Pichel, Lilyan Tashman and William "Stage" Boyd, with comic relief provided by Sally O'Neil and Regis Toomey, Murder by the Clock is a perfect example of just how good Paramount were at the horror classics. When one takes this film into consideration along with Dr Jekyll and Mr Hyde (1931), Island of Lost Souls (1932) and Murders in the Zoo (1933), it seems a pity that the studio did not venture further into the genre.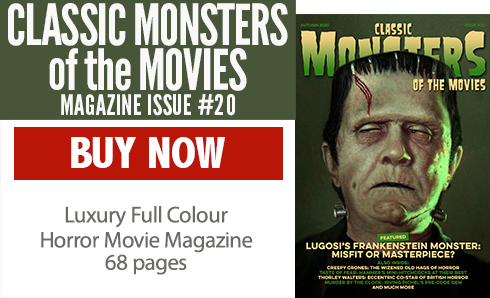 Check out our feature on Murder by the Clock in Classic Monsters of the Movies issue #20
Dealing with homicide, intrigue and premature burial, Murder by the Clock takes much of its horror from the claustrophobic premise of elderly Mrs Julia Endicott (Blanche Friderici) insisting on a device which will sound a horn should she be buried alive. Her lumbering son Philip (Pichel, in a performance unequalled until his portrayal of Gloria Holden's manservant Sandor in 1936's Dracula's Daughter) is jumpy and neurotic, but not without reason. Scheming camp vamp Laura Endicott (superbly played by Lilyan Tashman) tries to use her wicked wiles to lure him into murder in order to secure the Endicott fortune for herself. Her endeavours are duly undone in a plot which twists and turns around its creepy characters and dark story elements until the satisfying conclusion.
Based on the novel of the same name by Rufus King, and the play Dangerously Yours by Charles Beaham, Murder by the Clock is a finely-crafted, well-acted, accomplished film, and a worthy contender against its much better-known rivals in Hollywood's first wave of horror.