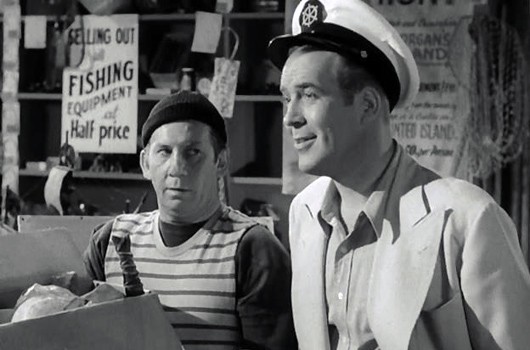 Horror Island (Universal 1941)
Horror Island, released by Universal in 1941, makes the absolute most of its co-stars Dick Foran and Peggy Moran.
Known for sparking off one another admirably, the pair bring a chemistry to the proceedings of Horror Island that fair propel it through its recycled sets from Dracula (1931) and Tower of London (1939).
A traditional haunted house romp in true Grand Guignol style, the film manages to be immense fun without betraying its spooky heritage for a moment. Complete with all the necessary ingredients of a 'ghost' story, including ethereal boat ride and vanishing house guests, Horror Island builds a sense of palpable drama without once compromising its comedic timing.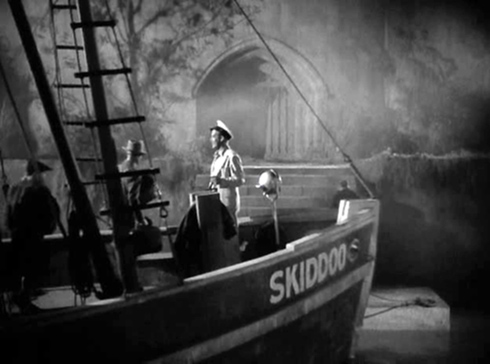 Creepy cruise: As the Skiddoo arrives at Morgan's Island, the atmosphere and mood are set for the remainder of Horror Island (Universal 1941)
Foy Van Dolsen, as Phantom Panama Pete, brings a Hattonesque chill to proceedings, but his relatively early dispatch only serves to heighten the mystery yet further.
The screenplay for Horror Island was written by Maurice Tombragel and Victor McLeod, based on an original story by Alex Gottlieb entitled Terror of the South Seas. George Waggner directs with his usual flair, ensuring the action flows well and lending a pacy edge to the film.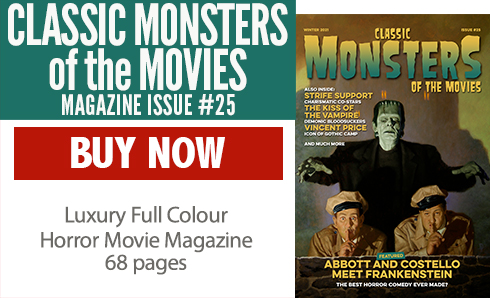 Classic Monsters of the Movies issue #25 features Horror Island
As a B-picture to support Man Made Monster (1941), Horror Island had to be brought in on a low budget, and was helped in this endeavour immensely by the skill of Otto Ludwig, whose journeyman style of editing enabled him to cut the film during production. Re-using scores from previous Universal films, including 1940's The Invisible Man Returns, meant that Horror Island could be released just 13 days after it wrapped, allowing it to premiere in cinemas a mere 25 days after shooting began.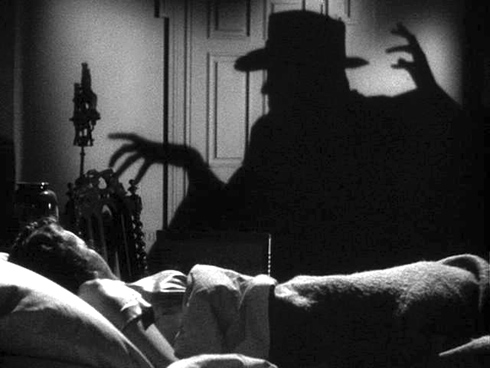 Spooky silhouette: Panama Pete (Foy Van Dolsen) attempts to scare off Wendy Creighton (Peggy Moran) in Horror Island (Universal 1941)
The production was hampered by inclement weather, which forced cast and crew to work around the clock, often until midnight, to keep the picture on schedule, which was in direct violation of union rules limiting actors to 8-hour work days. As shooting came to a close, Foran was laid low with a particularly heavy cold, and the subsequent work day he missed led to his final scene being dropped from the schedule.
Brought in on an eventual budget of just $93,000, Horror Island is a slick, funny thriller which effortlessly entertains for pretty much all of its 61 minutes run time. With sterling support from an ensemble cast including Leo Carrillo, Fuzzy Knight and John Eldredge, it remains one of those Universal gems that all too easily slips under the radar, and bears shining testimony to the fact that low budget doesn't necessarily mean second rate.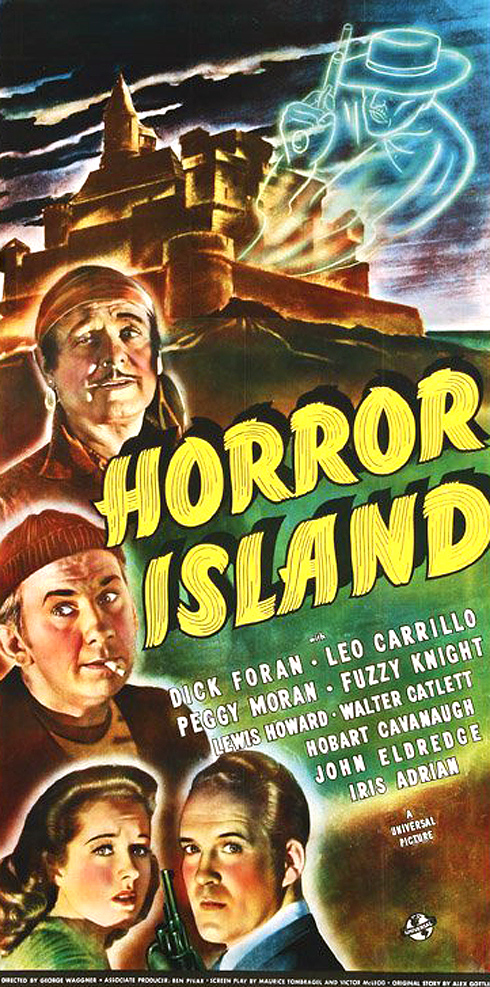 Eerie etching: Original theatrical release poster for Horror Island (Universal 1941)