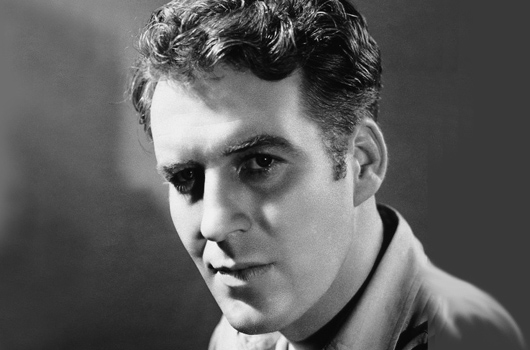 Dick Foran – the handsome classic monsters co-star who nearly played The Wolf Man
John Nicholas Foran was born in Flemington, New Jersey on the 18th of June, 1910.
He attended a series of prestigious schools including Mercersburg Academy, studying geology while nurturing an interest in the performing arts – a passion which led him to become a singer.
Taking the name Nick Foran, he became a radio singer and formed his own orchestra. He signed to 20th Century Fox in 1934, making his movie debut in that year's Stand Up and Cheer!, and was hired as a supporting actor by Warner Brothers in 1935, at which point he changed his performing name to Dick. A talented horse rider, he was billed as Dick Foran the Singing Cowboy in Moonlight on the Prairie (1935), his first leading role; the western genre would go on to play a key part in his career, with movies such as Treachery Rides the Range in 1936, and a leading role in Guns of the Pecos in 1937.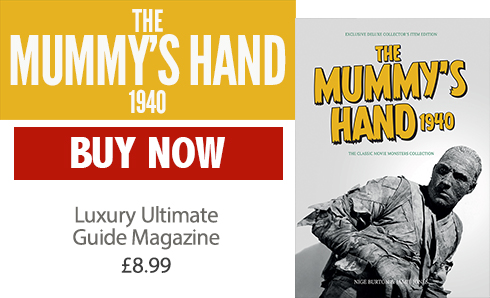 Moving to Universal in 1938, he worked steadily across a range of genres before bursting into the horror world with The Mummy's Hand in 1940. As affable archaeologist Steve Banning he made an immediate impression, reprising the part of Steve Banning in 1942's The Mummy's Tomb. 1942 also saw him work with Bud Abbott, Lou Costello and Ella Fitzgerald in the musical comedy Ride 'Em, Cowboy. He was also considered for the part of Larry Talbot in The Wolf Man (1941), a role which famously went to Lon Chaney Jr.
The 1950s and 60s saw him move into television, with roles ranging from playhouse work to popular series such as Science Fiction Theatre and Perry Mason, while his skill in westerns was reflected in the likes of Lawman and Colt .45. He also stayed active in the movies, appearing in Donovan's Reef opposite John Wayne in 1963 and Brighty of the Grand Canyon in 1966. Married three times, with four children, he passed away on the 10th of August, 1979.