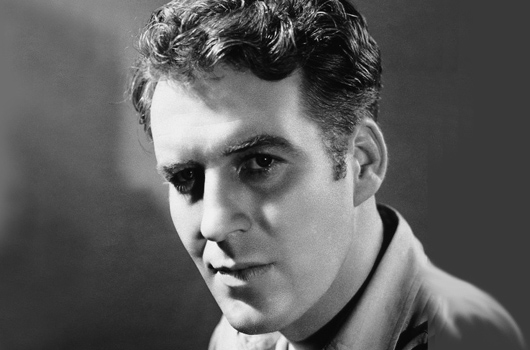 Dick Foran – the handsome classic monsters co-star who nearly played The Wolf Man
The American actor Dick Foran was born John Nicholas 'Dick' Foran on the 18th of June, 1910, in Flemington, New Jersey.
Studying music at the Leibling Studio in New York, Foran went on to become a singer on the radio. He eventually became a lead singer in a band, later forming his own orchestra, before being hired by Warner Bros as a supporting actor.
At 6 feet two inches tall with a shock of red hair, handsome Foran soon became a favourite supporting actor, developing a penchant for singing cowboy features. In 1938, he moved to Universal and starred in a wide variety of films, but it is for his performances in their horror movies for which we remember him here, namely The Mummy's Hand (1940), Horror Island (1941) and The Mummy's Tomb (1942). Dick Foran was originally cast as Larry Talbot in The Wolf Man (1941), but the studio decided to replace him with Lon Chaney just before filming began.
For the last ten years of his life, Dick Foran appeared almost exclusively in television commercials. He died on the 10th of August, 1979, aged just 69, and has a star on the Hollywood Walk of Fame.