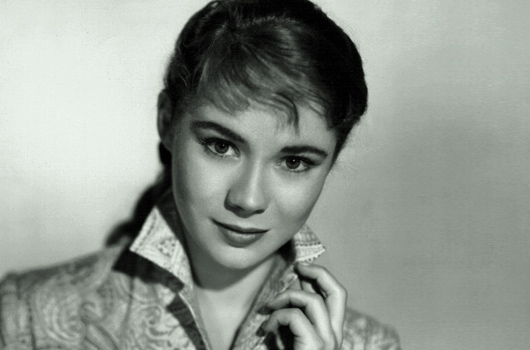 Heather Sears
British actress Heather Sears, best known to horror fans for her performance as Christine in Hammer's 1962 production of Phantom of the Opera, was born in London on the 28th of September, 1935.
The young Heather began performing in plays at five years of age, and at sixteen followed her sister in enrolling at London's Central School of Speech and Drama. Under the guidance of Jack Clayton, she signed a 7-year contract with Romulus Films, which granted her six months of stage and television work a year if she so wished.
Working initially in repertory theatre in Windsor, Heather Sears quickly moved both onto the London stage and into film roles. Her performance in the title role of The Story of Esther Costello (1957) earned her international acclaim and won her a British Film Academy award for best British actress of the year, along with a nomination for a Golden Globe award. Heather would go on to marry Tony Masters, who had been one of the movie's art directors.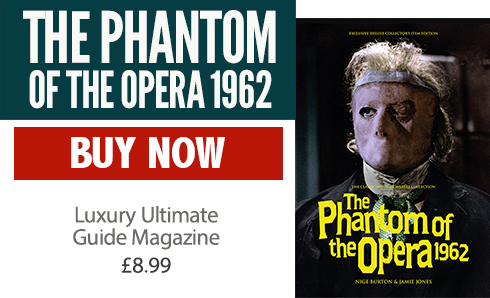 Her preferred setting was the theatre, but Heather Sears' career – propelled by her outstanding portrayal of Esther Costello – included a huge range of film roles including Room at the Top (1959) and the final Ealing film The Siege of Pinchgut (1959). In the horror world, however, she is best known for her performance as Christine Charles in Hammer's production of The Phantom of the Opera (1960). Although her singing voice was dubbed, her highly expressive performance as the young chanteuse was the perfect counterpart to Herbert Lom's agonised Phantom.
Heather Sears died in 1994 of multiple organ failure, at the age of 58. Her contribution to the world of classic monsters may have been a brief one, but the timeless strength of her performance endures today.