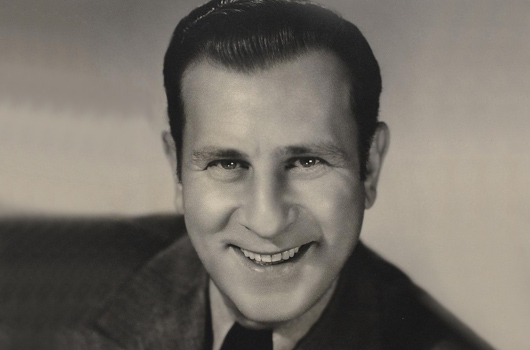 Bud Abbott
While official wisdom has it that William Alexander 'Bud' Abbott was born in Asbury Park, New Jersey on the 2nd of October, 1895, his sister's testimony points to his actually being born in Reading, Pennsylvania.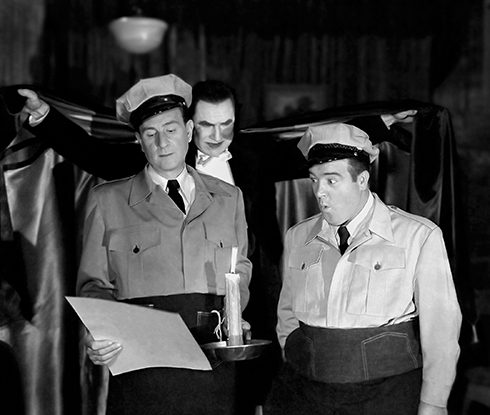 Chick (Bud Abbott) and Wilbur (Lou Costello) are unaware how real some legends are as Dracula (Bela Lugosi) approaches in Abbott and Costello Meet Frankenstein (Universal-International 1948)
The young Bud worked alongside his father – a former Barnum and Bailey Circus performer like his wife – at Coney Island during summertime, and worked in burlesque box offices for a number of years. During a stint in Washington DC he met dancer Jenny Mae Pratt; the two married, later adopting two children.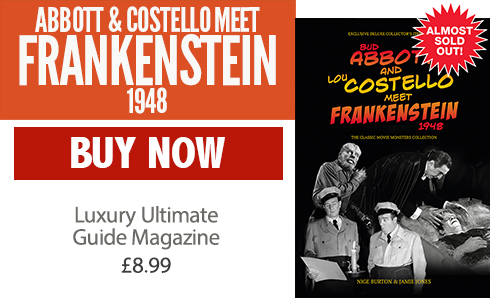 He worked alongside seasoned professionals including Harry Steppe, and in 1935 was unexpectedly thrown together with rising comic Lou Costello when a colleague's illness left a gap in the act; comedy history was made. The late thirties saw the duo enjoy a wealth of exposure on the radio and stage before making their film debut in 1940's One Night in the Tropics. They soon became two of the highest-paid stars in the world, making 36 films between 1940 and 1956 and performing alongside stars of the day such as Virginia Bruce and Alan Curtis.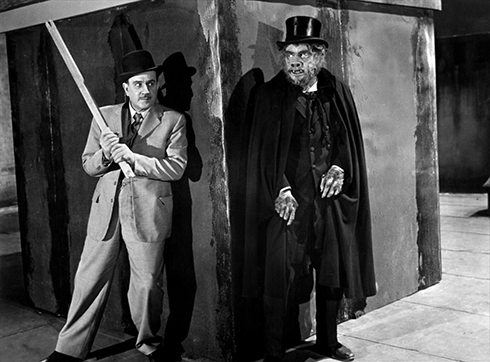 Slim (Bud Abbott) prepares to take on Mr Hyde (Eddie Parker) in Abbott and Costello Meet Dr Jekyll and Mr Hyde (Universal-International 1953)
As the duo's star began to wane after the war, comedy horror crossovers such as Abbott and Costello Meet Frankenstein (1948) revitalised their careers. However, the early 1950s saw the Internal Revenue Service harvest most of their assets for back taxes and under the enormous pressure, the partnership dissolved in 1957. His health declining in later years, Abbott battled cancer and suffered a series of strokes as well as trying to live with epilepsy. He passed away on the 24th of April, 1974, with three stars on the Hollywood Walk of Fame paying tribute to his life, work and legacy.