Product Description
In stock for immediate shipping.
Revisit the monstrous adventures of the world's favourite funnymen with Abbott and Costello Meet the Classic Monsters – a glorious exploration of the horror-comedy crossovers that defined a generation.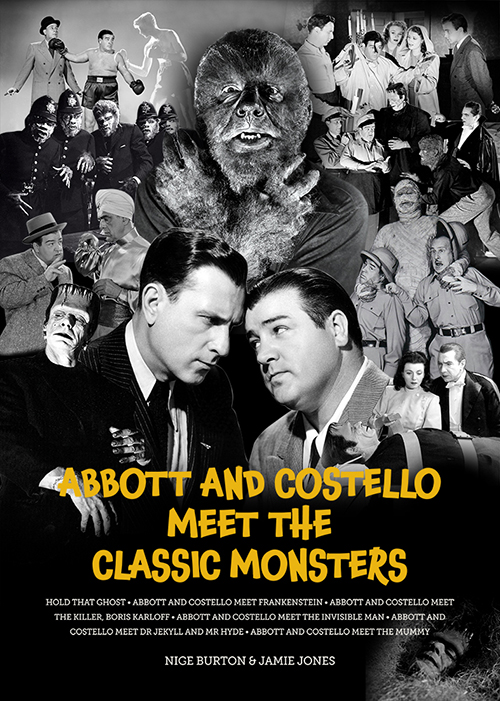 LOW SHIPPING RATES WORLDWIDE!
Bud Abbott and Lou Costello made for a comedy partnership like no other, and their cinematic tussles with terror gave us plenty to scream as well as laugh about. We celebrate their journeys into the world of horror with Abbott and Costello Meet the Classic Monsters, a beautiful full colour publication focused on the movies that put a new spin on our familiar frights.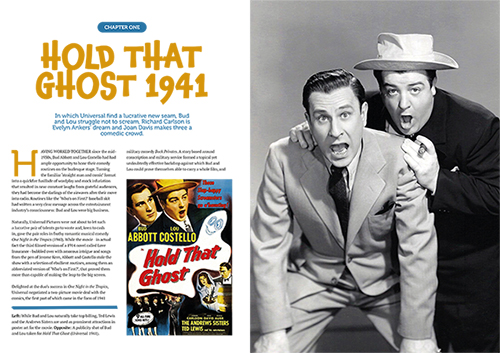 Abbott and Costello Meet the Classic Monsters covers each of Bud and Lou's horror comedies in turn, looking at the making of each movie, its significance to the duo themselves and its wider place in horror movie lore: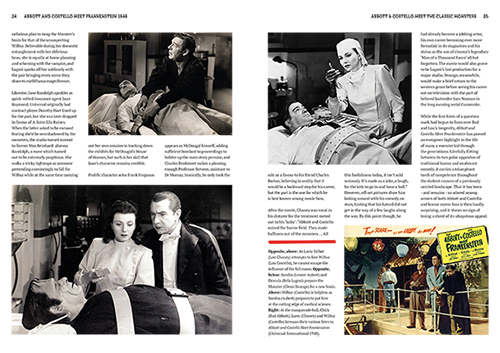 Hold That Ghost – there's more to this haunted house than meets the eye thanks to the iconic moving candle scene and plenty of laughs with Evelyn Ankers, Richard Carlson and Joan Davis.
Abbott and Costello Meet Frankenstein – four monsters for the price of one, with Bela Lugosi, Glenn Strange, Lon Chaney and Vincent Price bringing some classic chills to a beloved monster mash-up.
Abbott and Costello Meet the Killer, Boris Karloff – eeriness abounds as a murder mystery unfolds. When everyone has an agenda, how are Bud and Lou going to identify the real villain of the piece?
Abbott and Costello Meet the Invisible Man – more classic chills get a comedic twist as the boys find themselves fighting crime in the most exciting boxing match you've never seen…
Abbott and Costello Meet Dr Jekyll and Mr Hyde – Boris Karloff brings the horror while Bud and Lou deliver plenty of laughs – the streets of London will never be the same again.
Abbott and Costello Meet the Mummy – the tombs of ancient Egypt are the perfect setting for some fast-paced action. Klaris has awakened and there's danger afoot, so it's Bud and Lou to the rescue!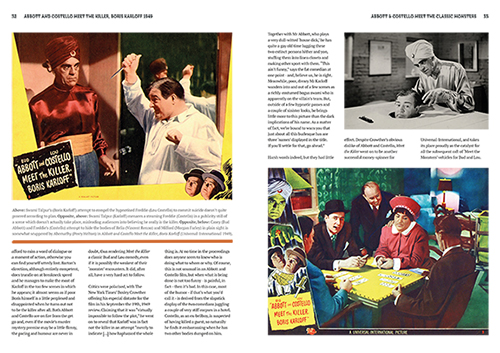 Abbott and Costello Meet the Classic Monsters is the perfect companion piece to the series of horror comedies that have brought so much joy over the years. With a dedicated chapter for each movie, this Abbott and Costello movie magazine is packed with meticulously restored images, each reproduced to the glorious standard you expect from Classic Monsters. Meanwhile, the insightful accompanying text immerses you once more in each movie's rich atmosphere.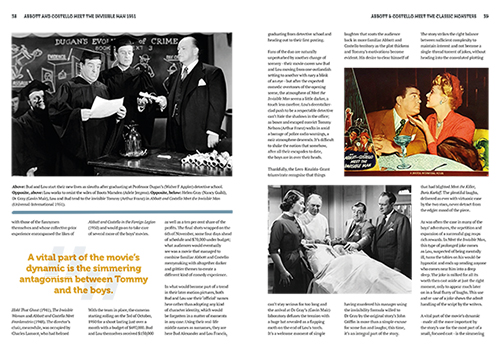 The uniquely endearing world of Abbott and Costello is one we love to visit time and again, and there's no better way to explore some of horror's most enduring laughs than with Abbott and Costello Meet the Classic Monsters.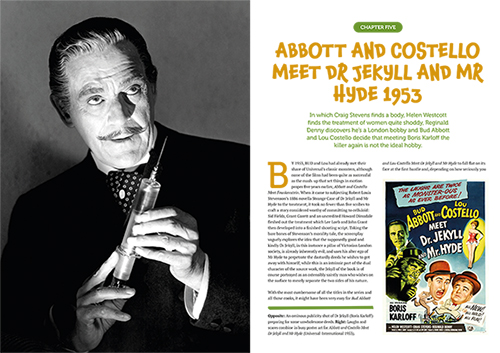 68 pages
Perfect bound (square spine)
A4
Full colour throughout
Luxury gloss laminated cover