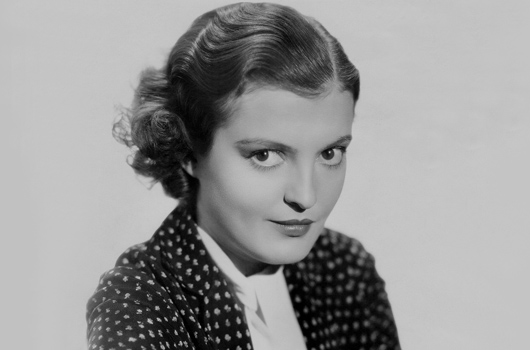 Zita Johann
American actress Zita Johann, a Banat German, was born Elizabeth Johann on the 14th of July, 1904, in the village of Deutschbentschek, Austria-Hungary, which is now Timişoara in Romania.
In 1911, her father, hussar officer Stefan Johann, took the family from their native land to start a new life in the United States, and the young Zita developed a keen interest in a life on the stage.
Her Broadway debut came in 1924, and she went on to star in eleven major productions before cinema beckoned in the form of D W Griffith's The Struggle (1931).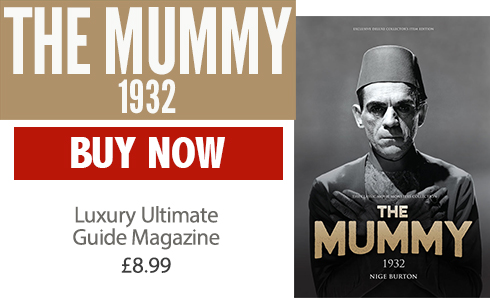 The following year she took on her most famous role, that of Helen Grosvenor, the reincarnation of Princess Anck-es-en-Amon, opposite Boris Karloff's Im-Ho-Tep, in Karl Freund's The Mummy (1932).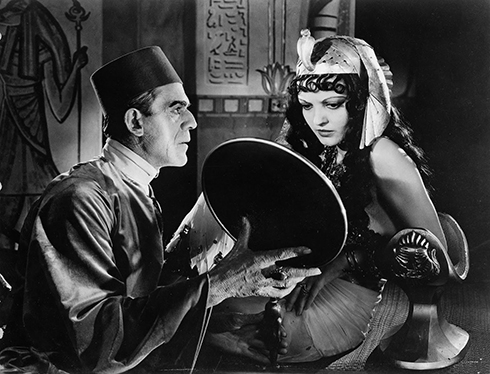 Ardath Bey (Boris Karloff) shows Helen Grosvenor (Zita Johann) glimpses of her past lives in The Mummy (Universal 1932)
After a total of seven films, she quit movie stardom to go back to her first love, the theatre, appearing with John Houseman, whom she married. She also went on to star with Orson Welles. Johann famously taught acting to people with learning difficulties.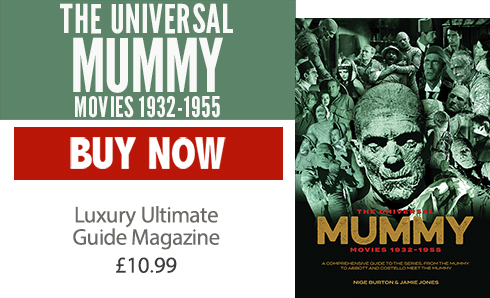 Married three times, she did return to films in 1986 for Samuel M Sherman's low budget zombie shocker, Raiders of the Living Dead.
Zita Johann died in Nyack, New York on the 20th of September, 1993, aged 89. After cremation, her ashes were scattered in a stream in upstate New York.