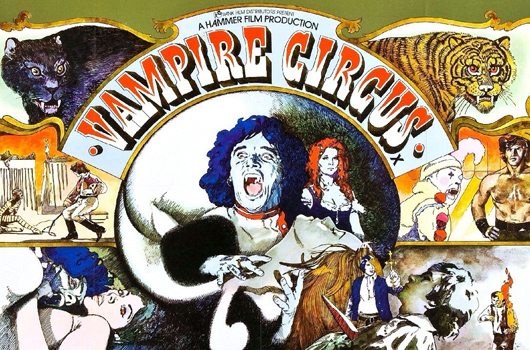 Vampire Circus (Hammer 1972)
Hammer's Vampire Circus, directed by Robert Young, was released in the UK on the 30th of April, 1972.
It starred Adrienne Corri, Thorley Walters and Anthony Corley, and tells the tale of a travelling carnival whose vampiric artists prey on the children of a 19th-century Austrian village. It was filmed at Pinewood Studios.