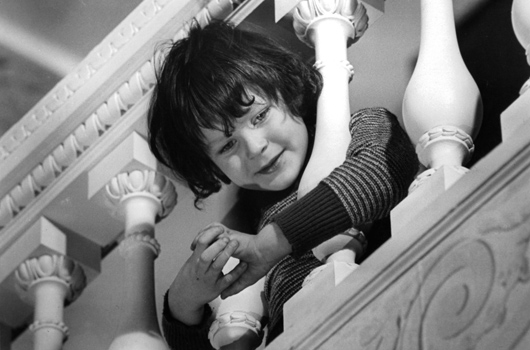 Omen, The (20th Century Fox 1976)
The Omen, 20th Century Fox's dark exploration of the predictions of the book of Revelation, was released on the 25th of June, 1976 (UK release June 6th).
This Anglo-American production boasted a sterling cast, headed up by Gregory Peck as Robert Thorn, US ambassador to Great Britain, and Lee Remick as his wife Katherine, the couple being the unwitting parents of the anti-Christ in the guise of young Damien (an excellent performance from young Harvey Stephens).
With superb support from the Evening Standard BFA-winning Billie Whitelaw as the baneful Mrs Baylock, David Warner as Jennings the hapless photographer and Patrick Troughton as the bedevilled Father Brennan, zipped up in flawless direction by Richard Donner and set to a multi-award-winning score by Jerry Goldsmith, The Omen has been described as "one of the best horror films ever made" in online polls by AMC, Films 101 and IMDb.
David Seltzer's intelligent and inspired screenplay proved worthy enough to heavily influence the 2006 remake, but that latter production seems a thin comparison to its original counterpart, albeit thirty years its junior.