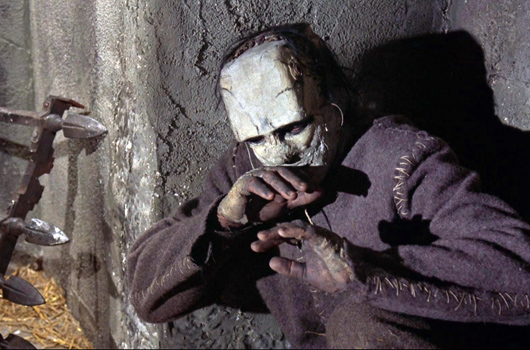 Evil of Frankenstein, The (Hammer 1964)
The third offering in Hammer's Frankenstein series was The Evil of Frankenstein, which was released on the 1st of June, 1964.
Originally intended for Columbia, the film was eventually produced for Universal, a circumstance which informed the production more than a little. Unlike the previous two films, The Evil of Frankenstein was unfettered by Universal's copyright on Karloff's makeup, and New Zealand wrestler Kiwi Kingston was made up with more than a passing resemblance to that former Hollywood monster.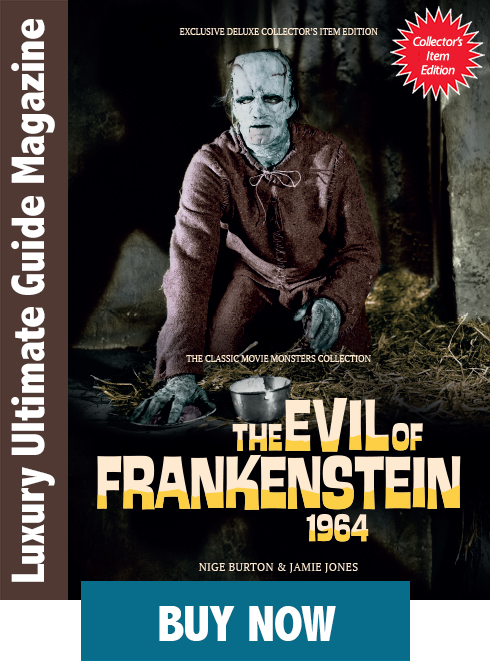 The film was initially supposed to be another vehicle for Terence Fisher, but as he was otherwise engaged, was given to cameraman-turned-director Freddie Francis whose only stipulation was that he could have a very substantive laboratory set. Peter Cushing returned as the Baron and was ably supported by Peter Woodthorpe and a handsome young Hungarian, Sandor Elès, who also starred in Countess Dracula. Cushing was particularly keen to carry out some of his own stunts, later recalling "I said to Freddie Francis, 'Could I jump off the balcony and swing in?' And Freddie said, 'Yes, sir – if you want to kill yourself, I'm willing…' So I did all that myself. It had to be done in two shots, because after I swung in, I swung back again! But once I got into that circle of flames, I got third degree burns; they didn't realise the enormous heat that was building up."
The Bavarian village sets, stereotypical villagers and the Olde German beer mugs add yet further touches of the old Universal horrors, which was a vast departure from the blood-red gore of the previous Hammer Frankensteins, which possibly explains why the film was far more successful in America than in Britain, where its box office take was considered unimpressive.