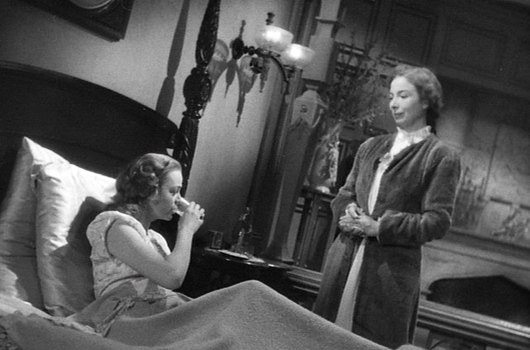 She-Wolf of London (Universal 1946)
Universal's She-Wolf of London was released on the 17th May, 1946.
Directed by Jean Yarbrough, it starred June Lockhart and Don Porter and, although the title is reminiscent of the 1935 Henry Hull classic, Werewolf of London, it is more of a mystery and suspense thriller than a supernatural horror, a fact which disappointed both audiences and critics at the time. Atmospherically shot by Maury Gertsman, broodily scored by William Lava and taughtly directed by Yarbrough, it seems a pity that the carefully executed and suspenseful build-up is savagely undone by an all too human culprit.
In the States, She-Wolf of London was released as a double-bill with The Cat Creeps.