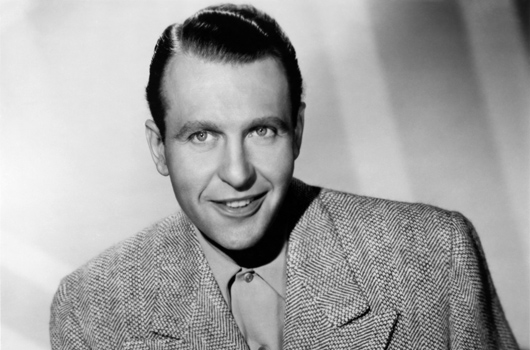 Ralph Bellamy
American actor Ralph Bellamy was born Ralph Rexford Bellamy in Chicago, Ilinois, on the 17th of June, 1904.
During a career spanning some 62 years, Bellamy appeared in over 100 films, his notable classic horror roles being in The Wolf Man (1941), The Ghost of Frankenstein (1942) and Rosemary's Baby (1968). In true Hollywood romantic fashion, he pursued his dream in touring road shows as a 15 year old runaway, before finally landing in New York where he undertook summary stage roles before assembling his own theatre company in 1927.
His vast and diverse film and television accomplishments began in 1931 with The Secret Six, and ended with his performance as James Morse in Pretty Woman (1990). Ralph Bellamy was presented with a Lifetime Achievement Award from the Screen Actors Guild in 1984, and an Honorary Academy Award "for his unique artistry and his distinguished service to the profession of acting" in 1987. He played Franklin Roosevelt three times throughout his career, once on stage and twice in a successful TV mini series.
Married four times, Ralph Bellamy died from a lung ailment aged 87, at Saint John's Health Center in Santa Monica, California. He was buried in Forest Lawn, Hollywood Hills Cemetery in Los Angeles.