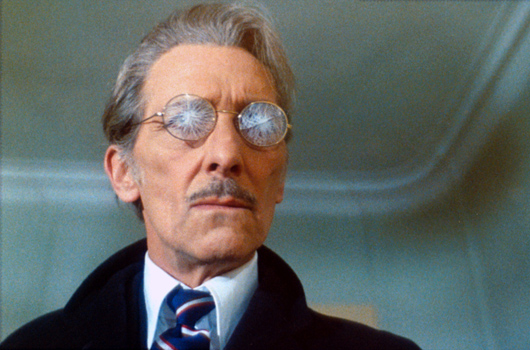 Fear in the Night (Hammer 1972)
Hammer's final suspense thriller, Fear in the Night, was released in the UK on the 9th of July, 1972 (US release: October, 1974).
Michael Carreras was looking for a feature to partner with Straight on Till Morning (1972), the tense masterpiece with Shane Briant and Rita Tushingham, in order to release a double-bill under the strap line 'Women in Terror!'
He called to mind a script Jimmy Sangster had submitted way back in 1963 entitled Brainstorm, which Carreras himself had revisited in 1967, hoping to make the film as The Claw.
Sangster's friend Michael Syson provided yet a further rewrite, moving the action from a mansion and a houseboat to a cottage and a deserted boarding school, and the title became Fear in the Night, which Carreras thought perfectly complimented Straight On Till Morning.
The last of the three films he directed for Hammer, Fear in the Night allowed Sangster to excel himself. A taut plot, genuine suspense and a surprising twist are executed by a sterling cast headed up by Peter Cushing, Ralph Bates, Joan Collins and Judy Geeson.
Despite its relative success, Fear in the Night sadly marked the end of Hammer's accomplished suspense thrillers on film, but paved the way for their television activities throughout the 1980s.