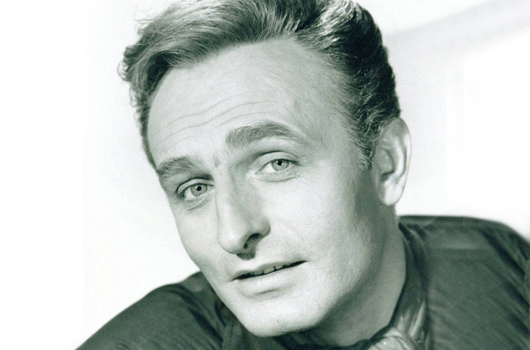 Anton Diffring
Anton Diffring, the actor famous for playing evil Nazis throughout his career, was born on the 20th of October 1918.
Depending on which source you believe, he was either born Anton de Vient or Alfred Pollack, in Koblenz and, ironically given his forte for playing Teutonic villains, he actually fled Nazi Germany in 1939, having trained as an actor in both Berlin and Vienna. Many believe he left his native land to avoid persecution for his homosexuality, a fact mentioned in the audio commentary for the 1988 Doctor Who series Silver Nemesis, in which he played true to type.
Lamenting the professional confinement of the roles he was offered, but sagacious enough to take the accompanying money and security, Diffring continued to make the most of his blonde hair, blue eyes and chiselled features on both sides of the Atlantic, appearing in such classics as Albert RN (1953), The Colditz Story (1955), The Heroes of Telemark (1965), The Blue Max (1966), Where Eagles Dare (1968), Operation Daybreak (1975 – as SS officer Reinhard Heydrich) and Escape to Victory (1981).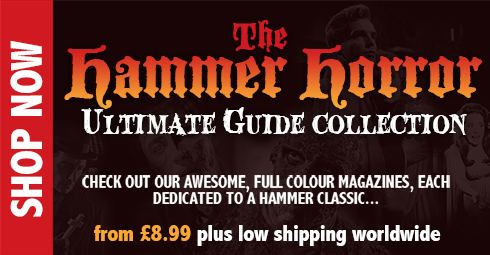 But it is for his horror roles that we remember him here, relishing such performances as Dr Georges Bonnet in Hammer's The Man Who Could Cheat Death (1959), Dr Schuler in Circus of Horrors (1960) and Pavel in The Beast Must Die (1974). Diffring also worked in several international films, including François Truffaut's Fahrenheit 451 (1966).
Anton Diffring died in his home at Châteauneuf-Grasse in southern France, on the 20th of May, 1989 and, while no official statement as to his cause of death was ever released, fellow German actor Arthur Brauss suggested, in a 2002 Terrorverlag interview, that he died from an AIDS related condition. However, in her biography of Diffring, author Susan Edwards states that he died of cancer.