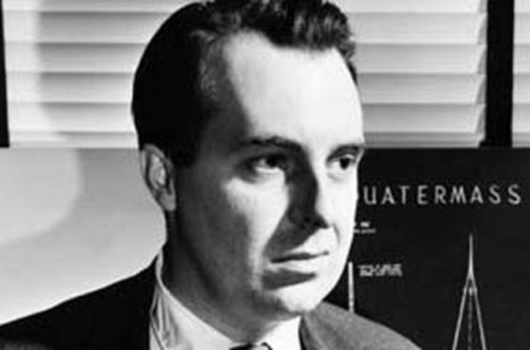 Nigel Kneale
Supremo horror script writer and creator of Professor Bernard Quatermass, Thomas Nigel Kneale, was born in Barrow-in-Furness, England, on the 18th of April, 1922.
A professional screenwriter for more than 50 years, Kneale was a winner of the Somerset Maugham Award, and twice nominated for the British Film Award for Best Screenplay. In 2000, he received the Lifetime Achievement Award from the Horror Writers Association. Nigel Kneale worked on a number of films for Hammer, as well as adapting works by writers such as George Orwell, John Osborne and H G Wells, and famously adapted Susan Hill's The Woman in Black for the screen.
Nigel Kneale died on the 29th of October, 2006.