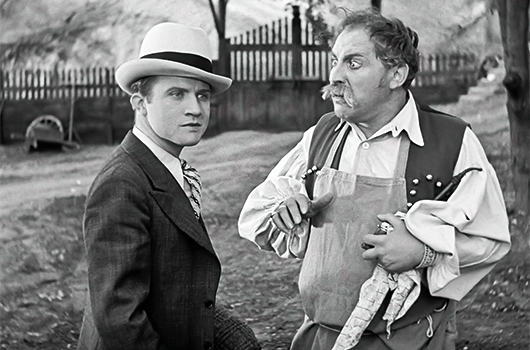 Michael Visaroff
Michael Visaroff, a Russian American film actor, was born on 18th December, 1892 in Moscow.
Although he appeared in 113 films throughout his career, which spanned from 1925 to 1951, he is best known for his uncredited portrayal of the skittish innkeeper in Dracula (1931), desperately trying to dissuade Renfield from continuing his journey to meet the Count at the Borgo Pass.
A graduate of the Principal Dramatic School in Russia, Visaroff began his career on the stage, making the transition to movies in 1925. He played a number of nobles in films and, at the time of his death from pneumonia, on 27th February, 1951, was in the midst of rehearsals for a play.
Michael Visaroff died in Hollywood, California.