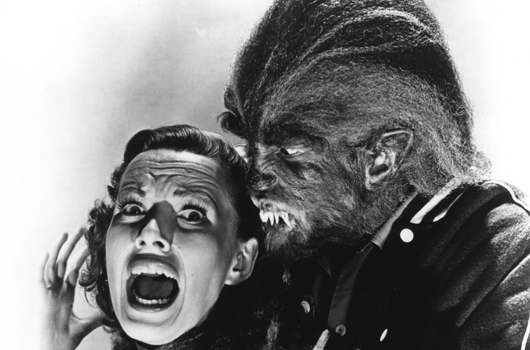 I Was a Teenage Werewolf (AIP 1957)
Herman Cohen kicked off his successful 'teenage monster' films for American International Pictures with 1957's I Was a Teenage Werewolf.
Released on the 29th of June, the film starred a youthful Michael Landon as troubled teenager Tony Rivers and Whit Bissell as creepy hypnotist Dr Alfred Brandon.
The film was a huge hit, and one of the most successful ever released by AIP, as it resonated heavily as a metaphor for the social issues affecting the displaced American youth in the 1950s. Despite its catchy title, I Was a Teenage Werewolf takes itself seriously, is well acted and nicely shot.
Inevitably, sequels followed, including I Was a Teenage Frankenstein (1957), Blood for Dracula (1957) and How to Make a Monster (1958), but none were as successful as the first entry.