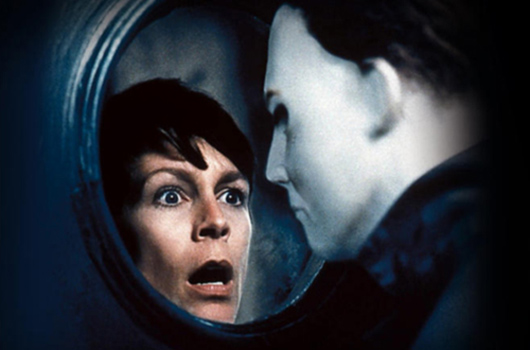 Halloween H20 : Twenty Years Later (Dimension 1998) – goes back to basics for a plot continuing from Halloween II
Halloween H20 : Twenty Years Later is, in some ways, almost as satisfying as John Carpenter's original Halloween (1978).
The fact that it ignores sequels 3 to 6 (although, of course, 3 did not feature Michael Myers), picking up exactly twenty years after the climax of Hallowen II (1981), effectively makes at least 4 through to 6 non canon.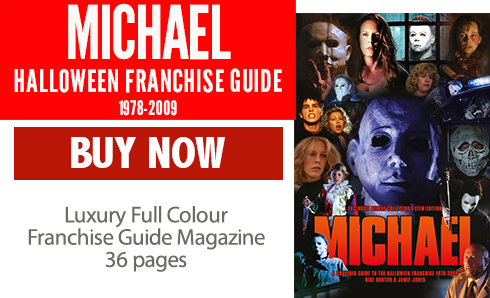 The intention had been for Carpenter to direct H20, but arguments over his demanded $10 million fee, the result of historic bad blood between the director and original producer Moustapha Al Akkad over monies still owed to Carpenter from the 1978 film, scuppered the plans, and so Steve Miner was drafted in his stead.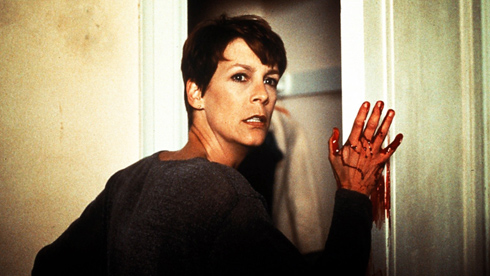 Jamie Lee Curtis reprises her role as Laurie Strode in Halloween H20 : Twenty Years Later
A strong cast headed up by Jamie Lee Curtis reprising her role as Laurie Strode, and Josh Hartnett as her teenage son, makes the film eminently watchable, despite its brevity of just 86 minutes. There's a wonderful cameo too from Psycho (1960) star Janet Leigh (Curtis's real life mother) as Mrs Watson, who is seen approaching her 1957 Ford Custom 300, license plate NFB 418. As she does so, John Ottman's score rings forth triumphantly with Bernard Herrmann's famous refrain from Psycho, but there is more; the car is the same make and model, and has the exact registration number of Leigh's character in the Hitchcock classic. Indeed, it is rumoured to be that very car.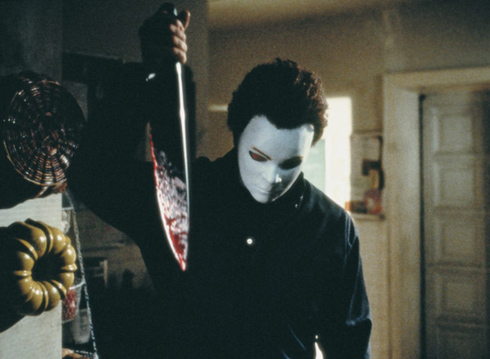 Michael Myers (Chris Durand) is back, and as lethal as ever, in Halloween H20 : Twenty Years Later
We have another couple of cameos in the shape of LL Cool J as school security guard Ronny, and Nancy Stephens recreating her role of Sam Loomis's nurse Marion Chambers from Halloween II, as well as a great, thuggish performance from Chris Durand as Michael, who shows rare pathos and depth for the brief moment in which he seeks forgiveness from his sister who, of course, is having none of it.
Apart from its generous nod to Psycho, Halloween H20 : Twenty Years Later lovingly acknowledges the original two films in the franchise, as well as Wes Craven's Scream (1996), even going as far as including musical bursts from that film in its score, as Dimension Films chief Bob Weinstein was unhappy with Ottman's work.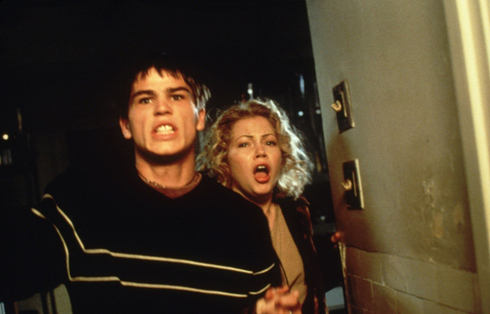 John Tate (Josh Hartnett) and Molly Cartwell (Michelle Williams) desperately try to outrun a crazed Michael Myers (Chris Durand) in Halloween H20 : Twenty Years Later
Released on the 5th of August, 1998, Halloween H20 : Twenty Years Later was both a critical and box office success, and restored the character and franchise to respectability after a predictable mishmash of sequels in the intervening years. It is a solid, almost stately addition to the series, and has weathered particularly well since its original airing.