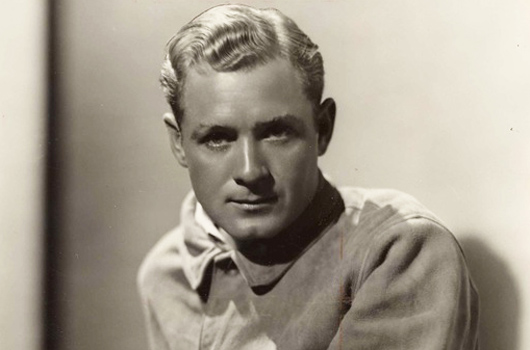 Bramwell Fletcher
The English stage, film and television actor, Bramwell Fletcher, was born on the 20th of February, 1904 in Bradford, England.
Remembered for his small but significant role in The Mummy (1932), in which he played assistant Egyptologist Ralph Norton, driven mad by a bandage-trailing Karloff, Fletcher also appeared in 20th Century Fox's The Undying Monster (1942) as Dr Jeff Colbert.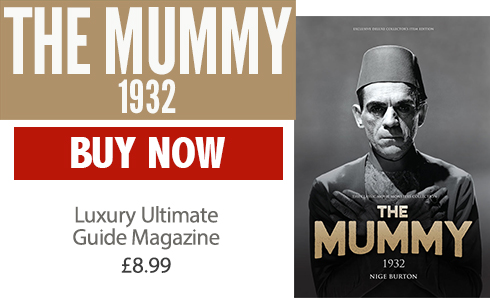 He was briefly married to 1931's Dracula star Helen Chandler (from 1935 to 1940), and Diana Barrymore from 1942 to 1946; both marriages ended in divorce. In 1943, Fletcher abandoned his film career to pursue theatre and television, and went on to write and star in the critically acclaimed play The Bernard Shaw Story in 1965.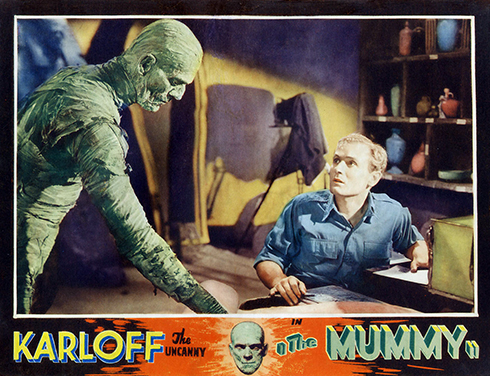 The mummified Imhotep (Boris Karloff) surprises archaeologist Ralph Norton (Bramwell Fletcher) in The Mummy (Universal 1932)
Bramwell Fletcher died on the 22nd of June, 1988, in Westmoreland, New Hampshire, United States.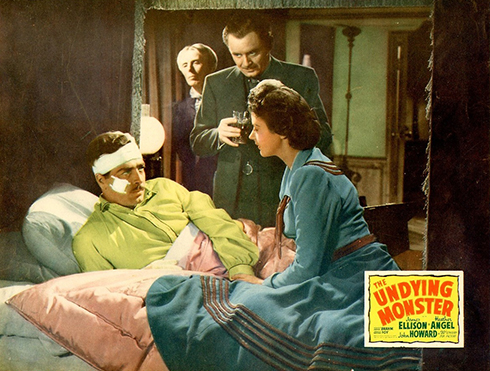 A confused Oliver (John Howard) is tended by sister Helga (Heather Angel) with Mrs Walton (Eily Malyon) and Dr Colbert (Bramwell Fletcher) on hand to assist in The Undying Monster (20th Century Fox 1942)