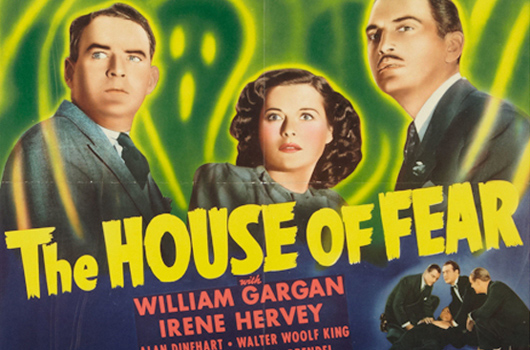 House of Fear, The (Universal 1939)
Universal's often-overlooked The House of Fear was released on the 30th of June, 1939.
A marvellous little hour and five minutes' romp, it tells the tale of a detective going undercover as a theatre producer to investigate an actor's murder after his body disappears and apparently 'haunts' the auditorium.
Many Universal aficionados tend to miss this gem, procrastinating over lack of monsters or a cast of note, but The House of Fear is a tightly produced, suspenseful piece highlighting what can be done with a decent director (Joe May), a natty screenwriter (Peter Milne) and a cast willing to put in their hearts and souls (headed up by William Gargan and Irene Hervey).