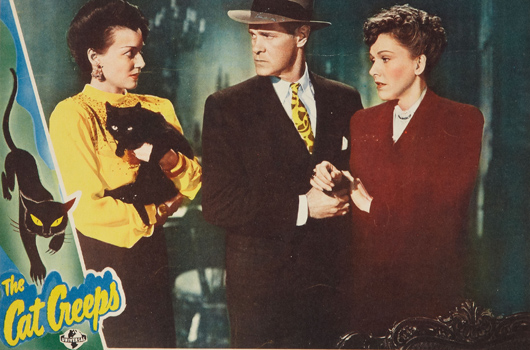 Cat Creeps, The (Universal 1946)
The Cat Creeps was released on the 17th of May, 1946 as a double feature alongside She-Wolf of London.
Starring Noah Beery Jr and Lois Collier, the film was helmed by experienced Universal director Erle C Kenton, whose previous credits included House of Frankenstein (1944) and House of Dracula (1945). The film's murder-mystery premise is given a soupçon of spookiness with its haunted house setting and elements of possession, and although the production is often derided as a poor effort on Universal's part, it does regain some horror credibility by virtue of sharing its name with a lost early sound film from 1930, itself a sequel to silent classic The Cat and the Canary (1927).