Product Description
In stock for immediate shipping.
The shadowy streets of Edinburgh are full of secrets and horrors – discover RKO's historical horror thriller in style with The Body Snatcher 1945 Ultimate Guide Magazine, a lavish tribute to a Karloff-Lugosi classic.
The mid-1940s saw producer Val Lewton oversee a series of movies that challenged audiences' notions of what a horror film could be. From zombies to shape-shifters, this collection of powerful motion pictures included all kinds of monsters – but with 1945's The Body Snatcher, Lewton brought us a very human kind of evil rooted in real events. The Body Snatcher Ultimate Guide Magazine from Classic Monsters takes you into the amoral world of 19th century surgery, grave-robbing and murder, with an in-depth look at this enduring movie experience.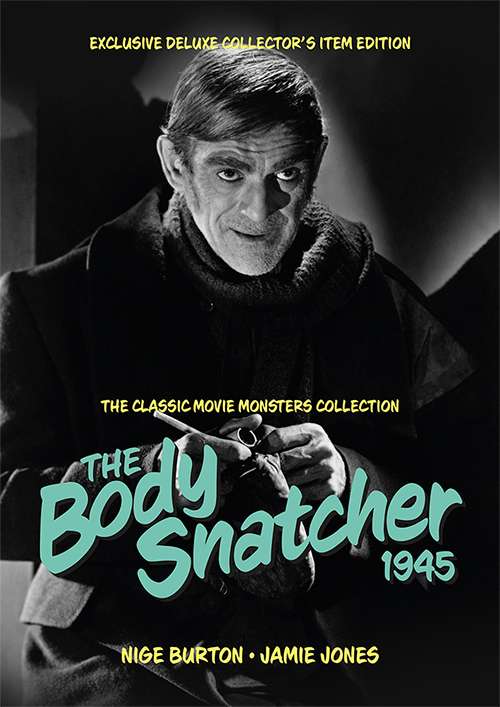 This magazine guide to The Body Snatcher tells the story of how the real-life Burke and Hare murders, and their interpretation by author Robert Louis Stevenson, became such a celebrated motion picture. Packed with imagery and information, this is a beautiful guide charting the evolution of the story from its ghastly origins to the star-studded end result. A range of absorbing articles explores the movie's production, its impact, and its place in the now-revered Val Lewton canon, each one accompanied by stills and artwork.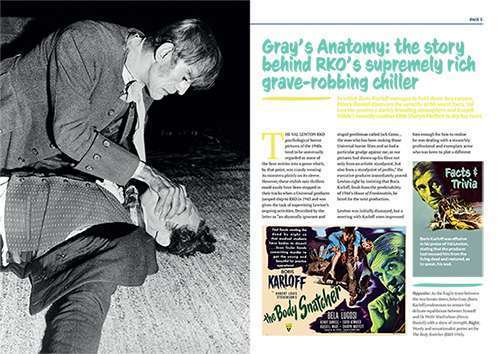 One of the key elements in The Body Snatcher Ultimate Guide Magazine is the glorious imagery. Every still is meticulously restored to provide a vivid glimpse into the movie's shady world, and our use of full colour print processes means that even black and white imagery has a stunning richness and depth of detail. This guide to The Body Snatcher is a thoroughly luxurious experience, with a clean and timeless design printed and finished to the highest standard.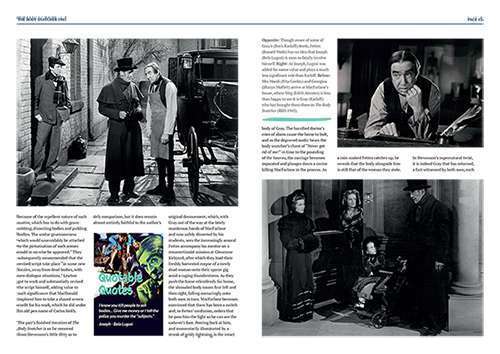 As well as articles on the making of the movie itself, this guide to The Body Snatcher includes a wealth of biographies to illuminate the lives of the cast and crew who brought the film to the screen. Heading up the cast, stars Boris Karloff, Bela Lugosi and Henry Daniell are the centrepieces of the tale; you'll discover their life stories, as well as those of co-stars Edith Atwater and Russell Wade among others. Meanwhile, team members like acclaimed director Robert Wise and producer Val Lewton wove the historically-based story into cinema magic; their own stories are full of surprises, and each one plays its own part in making The Body Snatcher Ultimate Guide an essential for devotees of the movie.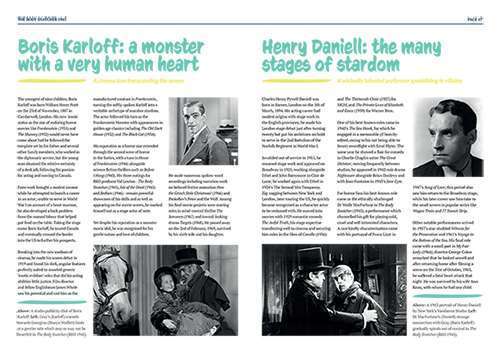 Indeed, no fan of Val Lewton, Boris Karloff, Bela Lugosi or Robert Louis Stevenson can afford to miss this guide to The Body Snatcher. From cover to cover, its combination of vibrant imagery, engrossing information, trivia and atmosphere is the perfect complement to the film itself. Whether you're new to Lewton's brooding thrillers, or have enjoyed these gems for decades, you'll find The Body Snatcher Ultimate Guide Magazine a fitting celebration of a film that never loses its power.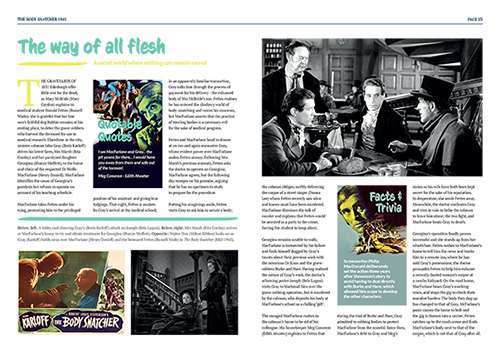 Dr MacFarlane may have noble aspirations, but when raw materials for his experiments are in short supply it's easy to tread a darker path. While Cabman John Gray unloads the latest 'delivery', it's better to forget about the wicked deeds afoot and focus instead on The Body Snatcher Ultimate Guide – a window into a world as compelling as it is creepy.
36 pages
A4
Full colour throughout
Luxury gloss laminated cover